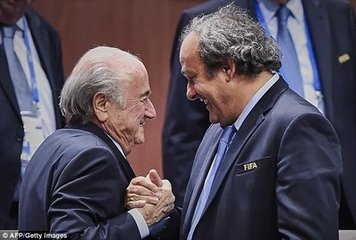 Nitish Kumar to Attend Key JD(U) Strategy Meet in Delhi Today, Amid Strain in Ties With BJP
Golovin converts from the spot and the hosts lead now. Spain 2 – Russia 3
Akinfeev saves the the penalty kick from Iago Aspas and Spain are sent home packing from the world cup. Unbelievably Russia will now play in the quarter finals of the world cup. The 2010 champions are out of the WC.
The Russian players are defending very deep and almost all the players are inside their own D. The Spanish players are trying their best to create a chance they they havent been able to do so thus far. Ramos gets frustrated and takes a long shot from distance but it flies over the bar. 97 minutes played now.
Pakistan beat Zimbabwe by 7 wickets
England Discard Sam Billings Describes M S Dhoni as Role Model After CSK Stint
Australia beat Zimbabwe by 5 wickets
Diego Costa has a shy at the goal in the 50th minute of the match but his header flies way over the crossbar. Five minutes have been played in the second half and Spain have clearly looked the better side.
Burari Bizmans Wife Told Relatives in Rajasthan About Deceased Father-in-Law Visiting Her Hubby
The first half of extra time is over and we are now jsut 15 minutes away from the penalty shoot-out. Russian players have been holding out well and they have kept Spain at bay. The 2010 champions have made more than a 1000 passes in the match but still havent made inroads into the Russian defence as they wold have liked.
Iniesta found himself on the edge of the box but his left footed shot was blocked by a defender and the ball looped into the hands of the keeper. Few more minutes for the Russians to cling on here.
Thailand Cave Rescue LIVE: Awaiting Help Himself, Emotional Coach Apologises to Parents of Trapped Boys
Akinfeev saves a meek penalty kick from Koke. Spain 2 – Russia 2
Sergio Ramos stutters in his run-up and sends the keeper the other way. Spain 3 – Russia 3
The Russian defenders are displaying good football at the back as they are thwarting whatever Spain are throwing at them. 70 minutes have been played and the score still reads 1-1. We could have the first extra time of this World Cup today.
Pique comes to take the second Spain penalty and scores. Spain 2 – Russia 1
80 minutes have been played now and Spain are still struggling to create any clear cut chance to trouble the Russian keeper. Although they have hogged majority of the possession but they have nothing to show for.
As it stands, theyre going to get some bonus football, too ⌚️?
Ignashevic also scores from the spot. Spain 2 – Russia 2
Despite a centre-back pairing of Sergio Ramos and Gerard Pique, Spain have conceded five goals in three games with goalkeeper David de Gea looking a shadow of his usual self. No team in recent memory that has gone on to lift the trophy has conceded more than four goals, a statistic not lost on right-back Dani Carvajal. Weve got to cut down on the defensive mistakes, said Carvajal. Weve made it far too easy for opponents to score against us, which theyve done more because of our errors than their brilliance. Fernando Hierro, the former Spain defender who took over from Lopetegui, hammered home that same point after the Morocco game. He must hope the message belatedly gets through in time for their encounter with the tournaments joint-second highest scorers.
Spains possession reads reads 74 percent but still they havent done enough so far to win the match. Russia are holding well at the moment and it seems that they will force the match into extra-time.
Cheryshev too scores from the spot and Russians are on the brink of history. Ifspain miss they are out. Iago Aspas comes to take the penalty kick.
We are just seven minutes away now from the dreaded penalties and the Russian will be more happy than Spain to get there as that will give both teams an equal chance to progress.
Sergio Ramos fouls Mario Fernandes on the right side to stop a Russia counter. The ensuing free kick goes into the box where Artem Dzyuba heads it on but Fedor Kudriashov cannot reach the second ball. Substitution from Spain as Iniesta finally comes on in place of David Silva.
Iniesta sends the Russian keeper the wrong way and Spain scores from their first penaltykick.
Chance: Sergio Ramos must have thought he had snacthed a late winner there but his header following a corner goes way over the crossbar. 90 minutes are up and four minutes have been added in the match.
Kokes third penalty for Spain was saved by Igor Akinfeev who then saved Iago Aspass final shot. Russia will face either Croatia or Denmark, who were meeting later on Sunday, in Sochi on July 7
Iago Aspas sees his effort saved! Russia triumph on penalties!ESPRUS
Chance: Rodrigo left the left back for dead and he took a shot at the goal after getting inside the goal. But his good shot was saved expertly by the keeper. This was Spains 22nd shot of the day but the score still reads 1-1. 110 minutes have been played now here in Moscow.
The players are getting tired now as it is showing on the faces of the faces of both the teams. Cramps is also starting to settle and the rain is pouring down hard making the conditions even harded. But the Russian fans are making themselves heard as we edge closer to penalties now.
Chance: Big save from Russian keeper Akinfeev in the 85th minute of the match after Iniesta unleashed a volley from the edge of the box. Then, Aspas followed it up with a rebound shot of his own from close range but even that was saved by the keeper.
Shannon Gabriel Inspired West Indies Crush Hapless Bangladesh
West Indies beat Bangladesh by an innings and 219 runs
Hosts Russia must rebound quickly for Sundays World Cup last 16 clash with Spain, the 2010 champions who have slipped under the radar after a tumultuous start to the tournament.
We are underway in the first 15 minutes of the extra time and Spain has once again started on the front-foot. Russia are doing all they could to take the match to penalties as all they are doing now is defend.
Spain plays the same style as in previous years, said the 38-year-old defender. Spanish defenders play very high leaving spaces that a counter-attacking team can use. This is probably their only weak spot if they have any. Russia will return to the Luzhniki Stadium, having played their opening match at the iconic venue, and will lean on fervent support to go in search of a famous win. The fact that the game will be at Luzhniki Stadium with almost 80,000 people supporting us is probably the only good consequence from the fact we finished second in our group, said Ignashevich. Midfielder Alan Dzagoev has rejoined the squad after recovering from a hamstring injury, but Igor Smolnikov is suspended following his red card against Uruguay. Spain have not lost a match since Euro 2016, although they have looked far from convincing after the chaos that saw coach Julen Lopetegui sacked before their first game. They needed a last-gasp equaliser from Iago Aspas in a 2-2 draw with Morocco to pip Portugal to top spot in Group B, and are battling to fix a leaky defence. We have to get better, we havent produced our best football, said Bayern Munich midfielder Thiago Alcantara. The most important thing for us is to set up well for the Russia game. Were not playing 11 Russians, were up against thousands of Russians in a full stadium.
Rodrigo spins and takes a shot from the edge of the box but his meek shot is gathered by the keeper. And with that, the second half of extra time also comes to an end and we move into penalties now. Russians have given themselves a chance now and it could be anyones game now.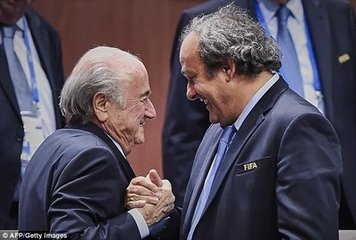 The match has opened up quite a bit in the second half now as both teams are playing end to end stuff here in Moscow. Isco had a glorious chance to fire Spain into the lead but his close range shot was blocked by a defender.
Extra-time:The match has now moved into extra time as the 90 minutes are over are we are still locked at 1-1. The players are now being prepped bytheir respective coaches and who goes into the next round will be decided by which team is more eager to go through.
Resounding wins over Saudi Arabia and Egypt elevated expectations for Stanislav Cherchesovs side before they were dealt a dose of reality in a 3-0 loss to Uruguay. Dismissed as no-hopers little over a fortnight ago, Russia will try to get back onboard a wave of national euphoria and pull off what striker Artem Dzyuba called a minor miracle. They make their first World Cup knockout stage appearance in the post-Soviet era as the ultimate underdogs. While Russia arrived at the finals winless in eight months before finding some badly-needed form, one of their better results in that period came in a 3-3 draw with Spain last November. For Sergei Ignashevich, one of three holdovers from the Russia side that lost to Spain in the semi-finals of Euro 2008, there are no secrets about their upcoming opponents.
Smolov also scores from the spot. Spain 1 – Russia 1