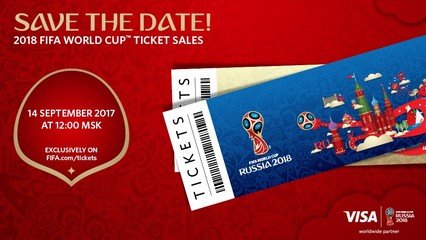 Belgium has scored more goals and had to upend a massive favorite (Brazil) in the last round, finally performing better on defense as well after the horrendous display against Japan. While France has been very close to being equally impressive, they have had a tad easier path against unorganized Argentina and Uruguay without Cavani. That being said, both teams would be favored to win against either team they would face in the final, so this game can be considered somewhat of a final itself.
Probably two of the most impressive teams in the tournament take on each other in this friendly and neighborly semifinal. The clash of two young and extremely talented teams is likely a close battle, with not an inch of slack given from either side. In AccuScore simulations, the match is so close that it is only fractions of a percentage point pushing the scales towards the winner.
WORLD CUP LIVE:Sign up for free trial
Only four teams remain in theFIFA World Cup 2018and there have definitely been some major surprises. None of the top-three rated teams  made it past the quarterfinals. Germany fell in the group stages; Spain was ousted by Russia in the first knockout stage; and Brazil fell to Belgium in the quarterfinal. It is, as many expected, a completely European top four this time around.
After implementing the data from the quarterfinals, there are some changes in the tournament predictions, according to theAccuScoresimulations.
AccuScores predictions before the quarterfinalshad Uruguay marginally ahead of France, but losing Edinson Cavani proved too much of a deficit. France took a well-deserved win despite being gifted the insurance 2-0 goal by Uruguays keeper Fernando Muslera. Belgium and England won impressively, but much more was expected from Croatia. Their performance was all but impressive and they were on the verge of being kicked out, but were saved on penalties.
Firmino is one of the best – Oxlade-Chamberlain talks up Liverpool forward
France, which many bookmakers had set in the top four, made it past Uruguay in the quarterfinal without much problem. Belgium showed some excellent perseverance by finishing off Brazil in a thrilling encounter. Sweden posed no threat to England and the Three Lions are in top four, which no one was expecting. Croatia then made it extremely hard on themselves against host Russia, but prevailed after penalties.
WORLD CUP:Schedule, scores, how to watch live
Definitely an unexpected semifinal duo, but overall well-deserved for both. There was a lot of doubt over both of the teams before the tournament and their success is somewhat of a surprise, even though both were valued in the top-10 by most oddsmakers.
AccuScore makes picks and predictions for the semifinals of the 2018 FIFA World Cup.
Gremio representatives travel to Barcelona to discuss Arthur sale
It was a second game decided in penalties for Croatia and, while England has also had one, the added fatigue must start to show at some point. Croatia lives and dies through their midfield control and they have an edge over England there, but thats about it. The pacey English youngsters are likely to cause some havoc in Croatias own end. In AccuScore simulations, England is the most likely team to win the game in 90 minutes and the Three Lions head to the final with 57-percent probability.
The quarterfinal games saw both teams play a similar, ultra-defensive opponent, with Croatia facing Russia and England taking on Sweden. England completely disarmed the Swedes and controlled the entire game, taking a relatively easy 2-0 victory. Meanwhile, Croatia had massive problems breaking down Russias defense despite controlling the ball most of the game. They also collapsed defensively a couple of times and had to go all the way to penalties to overcome their opponents.
Donnarumma should leave – Raiola wants Barca and Real Madrid target out of AC Milan
France is the more organized and tactically sound of the two teams, but Belgium might just have that X-factor to push through if only by less than 51-percent probability.
ACCUSCORE PICK:Belgium over England in the World Cup final. (France over Croatia in the third-place match.)
World Cup bracket 2018: Semifinals odds, predictions, picks
Napoli star Mertens delivers pizzas to homeless people in Italian city
Twitter reacts to Bakambus African record move to Beijing Guoan