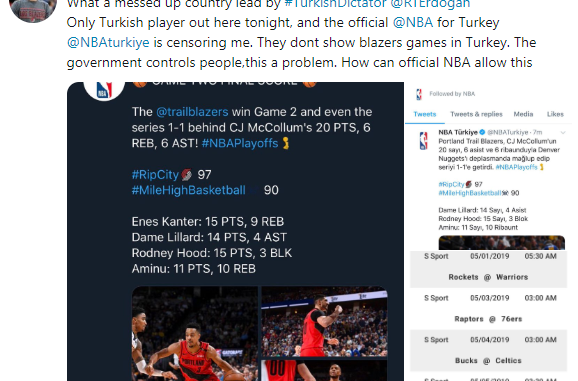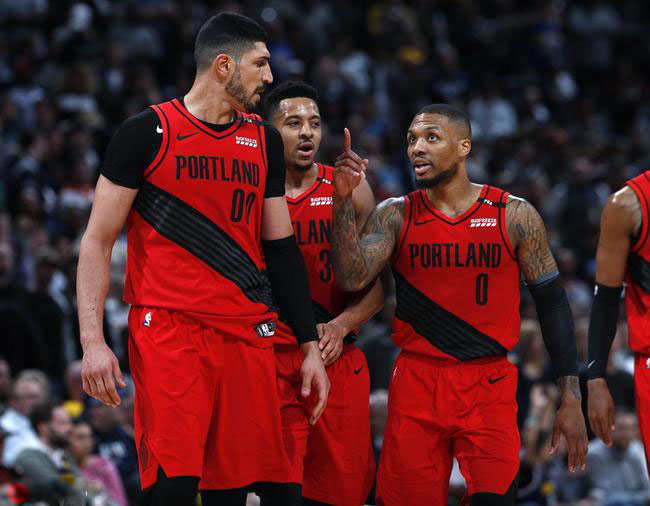 On May 2nd, the G2 Trail Blazers in the Western Conference Semifinals beat the Nuggets away and tied the score to 1-1.
The game's Trail Blazers center Enes Kanter played well with 15 points, 9 rebounds and 2 steals and 2 blocks, but his excellent performance was ignored by the NBA Turkish official, and even the Turkish official push directly deleted the Blazers. Schedule.
In the picture taken by Kanter, the official battle report wrote his data, but the NBA Turkish official only wrote data for CJ-Mike Columb, Lillard, Hood and Aminu, and during the race. There is no Blazers vs. Nuggets game.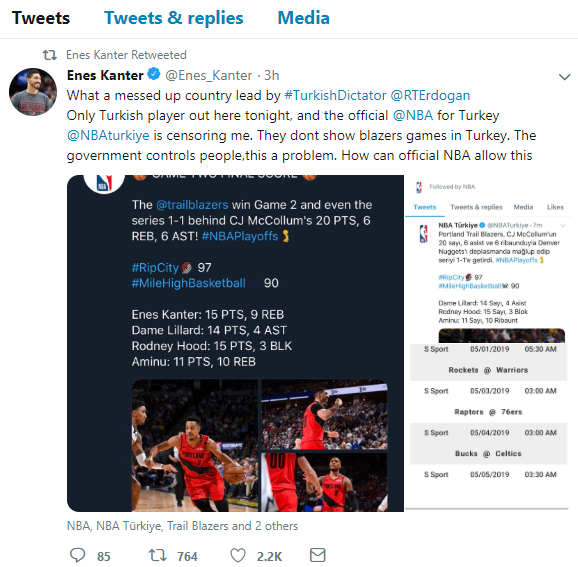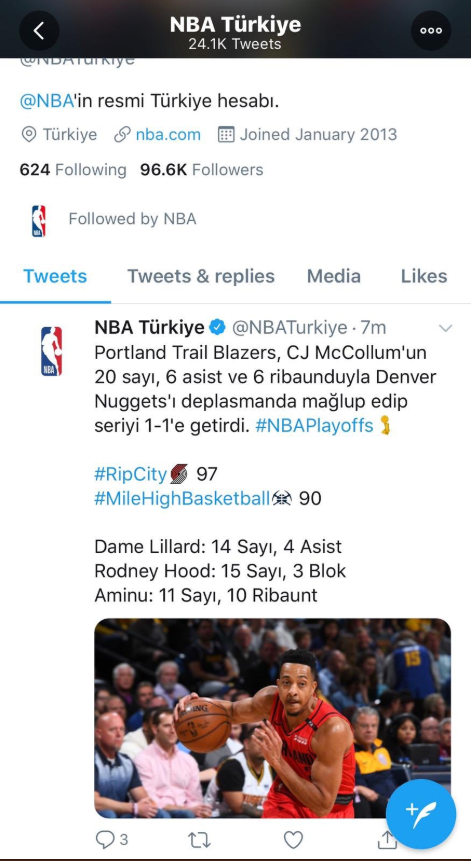 Kanter Twitter said:
What a messed up country lead by #TurkishDictator@RTErdogan Only Turkish player out here tonight, and the official @NBA for Turkey @NBAturkiye is censoring me. They dont show blazers games in Turkey. The government controls people,this a problem. How can official NBA allow this .
As everyone knows, Kanter from Turkey has already fallen out of the motherland. For this reason, he even broke off his relationship with his father. He repeatedly publicly mocked the current President of Turkey on Twitter. This year, the Turkish government issued an international warrant for him directly, calling him a member of a terrorist organization.
Although it has long been blamed for the current government of Turkey, this time the NBA, which has played its own role, has removed itself. Obviously this is Kanter's unbearable.
I don't know how the NBA official will respond to such a thing.