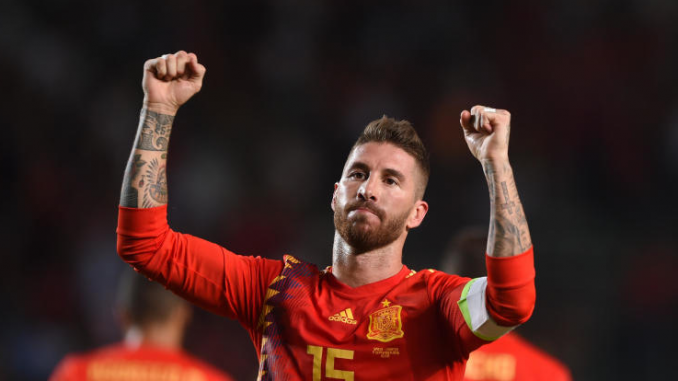 Spain slams World Cup runners-up:Well, nobody saw this coming. Spain crushed Croatia 6-0 on Tuesday, and the 2010 World Cup winners scored three goals in each half. Sal Niguez, Marco Asensio, Rodrigo, Sergio Ramos and Isco all found the back of the net for Spain. Its an impressive victory for a Spain team that was knocked out of the 2018 World Cup in the round of 16, and a disappointing result for the 2018 World Cup runners-up, who were without Danijel Subasic in goal or Mario Mandzukic up top. This marked the first time Croatia has conceded six goals in a match in team history. Its a concerning scoreline, especially when you consider the power the team has in the middle of the field to dominate the ball and keep it away from a team that also likes to have possession. For Spain, thats two wins and eight goals scored following a horrible showing in Russia.
As for Italy, its not a good start to the competition. A draw against Poland and a loss to Portugal leaves the team in a tough spot in League A play. After failing to qualify for the 2018 World Cup, the struggles continue, and its been all about the lack of goal-scoring. In seven matches this calendar year, Italy has six goals, two of which came against Saudi Arabia. The Italians have just nine goals in their last 13 matches.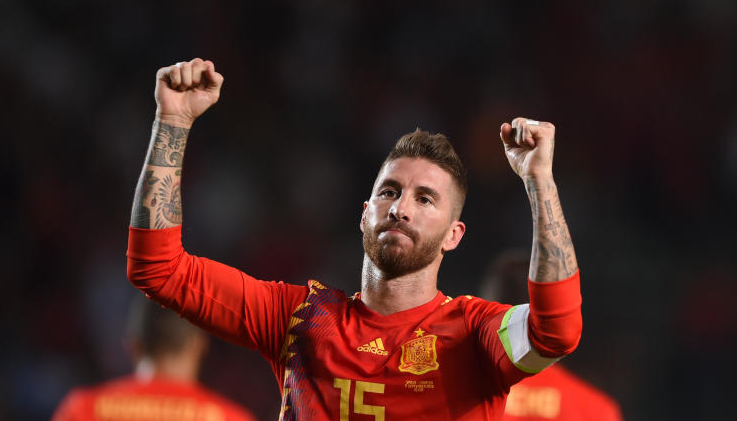 World Cup hosts secure impressive win on the road:Russia went on the road to a tricky place to play like Turkey and came away with an impressive 2-1 victory on Friday. Denis Cheryshev, who really made some noise at the World Cup, scored the opener with a lovely strike before Artem Dzyuba scored the winner. Heres Cheryshevs strike:
Amazing strike from Armenia:Marcos Pizzelli scored the opener in Armenias win on Thursday, and what a hit it was. Check out this amazing curler from outside the box, which looked a bit like Denis Cheryshevs strike against Croatia at this summers World Cup,which is up for the Puskas award.
Italys struggles continue:After missing the World Cup, everybody is waiting for the Italians to regain their top form and once again look like a contender to win any competition. We are still waiting. In Roberto Mancinis official competitive debut on Friday, the Azzurri drew at home to Poland, 1-1. It was an underwhelming performance. After Poland scored in the first half, a Jorginho penalty kick allowed Italy to earn a point in the competition. Italy dominated possession but did not create the amount of chances they needed, putting just two shots on goal. Theres still a long way to go for this team, and this was the first step.
Belgium keeps it going:A goal from Eden Hazard and two more from Romelu Lukaku powered the Red Devils past Iceland, 3-0, in a convincing performance. This comes just days after Belgium scored four on Scotland in a friendly, and the team has now gone three straight matches without conceding, if you count the third-place game at the World Cup against England. This team has what it takes to win Euro 2020 if the progression continues.
The first set of UEFA Nations League are in the books, and its been a fun and interesting start to the new competition. Fans were rewarded with some intriguing matchups, and the September schedule concluded with the Spain vs. Croatia match, which had an outcome nobody could have predicted.
Gareth Bale continues to dominate:With Cristiano Ronaldo now at Juventus, Gareth Bale has been tasked with the role of being the man for Real Madrid. So far to start the season, he has delivered. He has started all three La Liga matches, all of them victories, and scored a goal in each of them. He carried that fine form over into Thursdays 4-1 win over Ireland, scoring a fantastic goal for Wales. Take a look at this lovely strike from outside the box:
France-Germany produces zero goals and one nasty neck:This was (rightfully) viewed as the most anticipated match of the opening day of the competition, but it didnt produce any goals. You had France, a team fresh off a World Cup title, going up against a team that has dealt with political drama within the federation and a horrific showing this past summer in Russia. And while the game had some flashes of brilliance and some quality saves, the most eye-catching thing was a nasty little injury. Young star defender Benjamin Pavard was stepped on during the match, and he actually took a cleat to his neck from Antonio Rudiger. Take a look:
Ouch! That doesnt look good, and it surely didnt feel good. Those sharp metal cleats and nothing to mess with, and getting one on the neck is scary. Thankfully it wasnt worse, and he carried on playing.
Spain impresses with win at Wembley:With new coach Luis Enrique, Spain made a statement at England on Saturday,beating the World Cup semifinalists 2-1 on a goal from Rodrigo. Spain looked creative and sharp, but more importantly, the team looked confident with their Champions League-winning coach.
Switzerland crushes Iceland:An underrated matchup, Switzerland took on everyones favorite underdog, Iceland on Saturday. And, well, it wasnt even close. The Swiss crushed Iceland 6-0 in a thunderous performance that nobody saw coming. Its not a surprise Switzerland won, especially at home, but it was an uncharacteristic performance from Iceland, who will look to regroup quickly.
Denmark gets its guys back and wins:The Danes beat the Welsh 2-0 on Sunday, and it was easy to tell why — because they actually had their players. Just days after a loss whennone of their top professionals played due to a dispute, a resolution was found, their stars played and they won. Christian Eriksen, the teams best player, scored two goals. The prison guard, however, did not play.
Giroud lifts France past the Dutch:France got a late goal from Olivier Giroud to beat the Netherlands 2-1 on Sunday in the Nations League as the World Cup winners looked sharp again. They had 54 percent of the ball, recorded 15 shots, eight on frame, and the team looked calm and confident. Heres Girouds winner:
Portugal ends 61-year drought vs. Italy:Entering Mondays UEFA Nations League contest, Portugal hadnt defeated Italy in a official competitive match since 1957. But all these years later, the Portuguese finally got past the Italians. It was a goal in the first half from Andre Silva that saw Portugal squeak by with a 1-0 victory. Despite not having Cristiano Ronaldo, Portugal was the stronger side for most of the match and created plenty of chances. Silvas goal proved to be the difference: