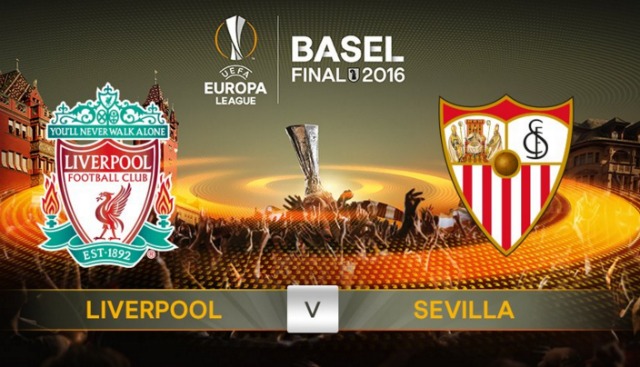 Messi and company head to Mestalla after beating Tottenham
Mbappe had a field day on Sunday for Paris Saint-Germain
For news, stories, results and more, follow us:
This will also be the second cup final for both clubs this season. Liverpool lost to Manchester City in penalty kicks in the Capital One Cup back in February. Sevilla has still yet to play in the Copa del Rey final against Barcelona, set for May 22. Two finals for Sevilla between May 18-22. Thats a pretty quick turnaround, considering whats at stake.
The U.S. stayed atop its group with another big performance
CBS Sports is a registered trademark of CBS Broadcasting Inc. is a registered trademark of CBS Interactive Inc.
Mbappe scores four goals in 13 minutes
This has to be the team goal of the season by far
The young star midfielder was injured on Saturday
The 2015-16 Europa League final has been set. Liverpool dispatched Villarreal on Thursday, while Sevilla, who has won the last two editions of the competition, beat Shakhtar Donetsk, setting up a big-time battle on May 18 in Basel, Switzerland.
Liverpool came from behind after losing 1-0 in the first leg to continue its resurgence under Jurgen Klopp, while Sevillas cup form continued with a dominate display against Shakhtar.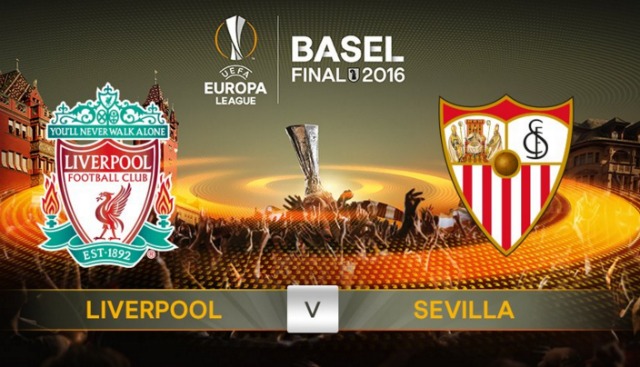 Images by Getty Images and US Presswire
Liverpool to meet reigning champs Sevilla in Europa League final
Check out this weeks rankings, plus three managers on the hot seat
Roger Gonzalez is an award-winning writer based in Virginia that has covered pro soccer from Europes top clubs to Argentinas first division. Roger started out his pro soccer writing career with …Full Bio
-@CBSSportsSoccer-@RGonzalezCBS-Facebook
Liverpool to meet reigning champs Sevilla in Europa League final
The Reds will play the Spanish club for a spot in the Champions League next season.
This sets up a tasty final, and there is plenty on the line in this one, perhaps even more important than the trophy. This is the second year in which the winner of the tournament will automatically qualify for the Champions League group stage next year. Both Sevilla and Liverpool are too far away from UCL qualification in their domestic league to qualify directly, but one will make it to next years tournament as Europa League champions. In La Liga, Sevilla is 12 points back of fourth-place Villarreal and can no longer qualify for the competition through league play. In the Premier League, Liverpool is nine points back of fourth-place Manchester City and cant catch up.
© 2004-2018 CBS Interactive. All Rights Reserved.
Stay up on allthe action from the World Cupwith news, scores, standings and more