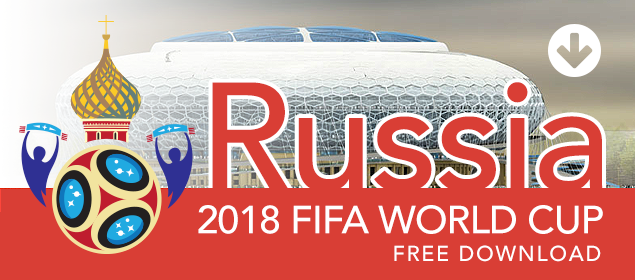 Hotel OptionsFollow Team 1 Match (5 Nights)Follow Team 2 Matches (10 Nights)Follow Team 3 Matches (16 Nights)Opening Week Moscow (5 Nights)Final week Moscow (5 nights)
Although possible to cobble together a trip on your own, weve planned trips many a World Cup. Weve tested and refined the best offerings. We know what clients look for and we provide exceptional client service. Being a U.S-based company that primarily serves U.S. and Western-country clients, we understand what you look for in a trip.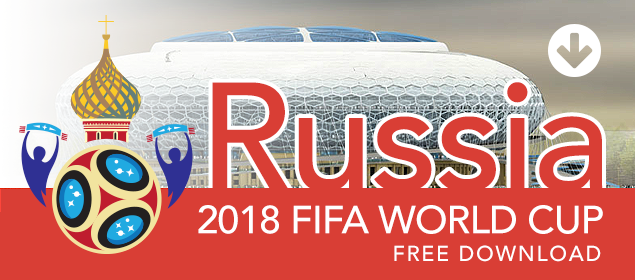 Navigating the intricacies of international travel can cause unnecessary stress and detract from the trip. This is point rings even truer when international travel is combined with a huge international event like the World Cup. Spare yourself the hassle and go with a trusted company whose goal is to give you the experience of a lifetime.
Everything you need to know about Russia, FIFA, and the World Cup right at your finger tips. Download our brochure and start planning for the trip of a lifetime. We offer travel packages tailored around the experience you want whether thats following your favorite time, exploring a city that has always been on your Bucket List.
The finals take place in the capital city of Moscow in the newly-renovated and ultra-modern Luzhniki Stadium. With a capacity of more than 78,000 people and as one of the few European stadiums to use an artificial pitch, Luzhniki is sure to be an impressive setting for this massive event. Also taking place in Moscow are the Opening and Closing Ceremonies, which are scheduled for June 13 and July 15, 2018 respectively. With more than 11 million inhabitants, Moscow is Europes largest city.
I wanted to send you a quick email to thank all of you guys there at Bucket List Events for everything you did for Freddy and I. Everything leading up to the game to the trip into the Amazon, the people, the food, the games – I dont think we could have had a better time! Genuinely i cant thank you enough – the trip was beyond our expectations! Im sure well be seeing you guys again!
The Smolenskaya Embankment of Moscow from above, with a view of the Hotel Ukraina.
The Tverskaya Street district in downtown Moscow.
The time is upon us yet again! The worlds most prestigious and highly anticipated international soccer/football competition is back. Every four years the world is riveted make this the year that you see it first hand for yourself.
Opening week package includes Match 1 ticket June 14
Our trip packages are personalized to put you in the middle of the action and give you an unforgettable travel and sporting experience. We have hosted countless tours for large sporting events, including the World Cup in Brazil and the Winter Games in Sochi. This isnt our first World Cup, nor is it our first time guiding groups through Russia. Join us for what promises to be a World Cup for the books!
Final week package includes Final Match 64 ticket July 15
When you travel with us, you have an entire staff navigating you through the event and optimizing your experience. We help with translation, currency exchange, planning, mapping, routing, cultural distinctions, and more. If there is anything else you are looking for in a 2018 World Cup travel package, let us know! Well rise to the occasion.
All Follow Your Team packages based out of Moscow, same day round trip flights to host city included
Because of Russias long history of revolution, visible markers of its fascinating past can be seen all over. Architecture, monuments, street names, and public places span centuries of styles and ideologies, making any sight-seeing in this country a true whirlwind through history. From ancient cathedrals to Lenin iconography to modern skyscrapers, Russian cityscapes are unlike anything in the western world.
Youll have a choice of following your favorite team (USA or Mexico) throughout the tournament as they play in various cities, or picking the Opening or Closing weekends in Moscow.
A sunny summers day in St Petersburg is the perfect time to visit Peterhof palace.
Russia is also MASSIVE. Even with the host cities limited to just the western part of the country, traveling in Russia for the World Cup gives you the chance to see a huge variation in landscape and cities. Russia is an incredibly diverse country, with its many regions each offering its own unique culture, languages, and flavor.
Follow your team packages include respective tickets
The World Cup 2018 is set for this summer in 11 cities throughout Russia the planets geographically largest country. Take advantage of this incredible opportunity to follow your favorite teams and visit one of the most unique countries in Europe.
The Luzhniki Stadium in Moscow features an artificial pitch and fully retractable roof.
While we cannot purchase tickets for you and your party, we can advise you throughout the ticket acquisition process. Let us know which matches you are itching to see and which dates work for you, and we will be happy to offer our expert advice on how to best purchase Russia World Cup tickets!
Russia isnt the cold, dark country that Cold War era media would have you believe. In the summer, many of its cities experience light for up to 20 hours a day. The weather is sunny and warm, and the Russian people live for the outdoors: sunbathing in public parks, dining in sidewalk cafes, swimming in rivers, barbequeing at countryside homes, and hiking through the vast, green forests that are all over the country.
Think of it this way:you only get one shot at the 2018 World Cup. Might as well do it right!
Sunny Kazan in the summertime. Kazan is one of 11 host cities, and commonly considered one of the countrys most beautiful and diverse cities.
Have you travelled with us to this event?Create an accountorlog into leave a review
Price per person with double occupancy
I think the tour organization was extremely good and I got more benefits than I expected. Wish I had stayed longer. The tour staff was terrific. Thanks for a wonderful time.
Triple occupancy available, please request pricing
Tickets to the 2018 Russia World Cup matches can only be purchased throughofficial FIFA channels. As a third-party tour operator, our travel packages cannot and do not include tickets. Tickets for World Cup matches are sold by FIFA on both a random-draw and first-come-first-served basis. Prices range from about $100 t0 $1100 USD depending on the match and seating class.