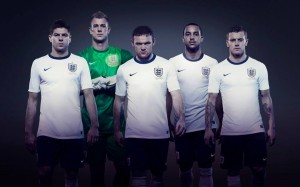 England started ODI series with victory
Though when it comes to big events like World Cups and Euros almost all the federations promise their players a certain amount if they win the trophy. Back in euro 2012 english FA promised each player 100,000 if they win the cup. Germany offered 250,000 each for winning Euros.
– Former Manchester United star Rio Ferdinand whisked his girlfriend Kate Wright away to Mykonos, Greece, for a short getaway. In pictures shared by Daily Mail,…
So who makes all the money if they get paid so little?
United States 1,000,000 each
– John Terry has been enjoying some quality time with his family of late. Just days after vacationing in Mkyonos, Greece, the former Chelsea star whisked…
The vogue answer is YES but the salary to be part of international squad is different from federation to federation. The first thing to be noted here is that Federations pay footballer a certain match fee which depend on how important a game is but one thing is for sure its no way near what top players make with their clubs. Most of the big European Nations players donate their match fees to charities.
PHOTO: John Terrys wife Toni poses in skimpy bikini as they celebrate anniversary in Maldives
England players donate their national team match fees to charity ?
England euro 2012 players match fee details
Cesc Fabregas enjoys family vacation as he shows off DJ skills on boat
Rio Ferdinand was on record saying that english players do get paid match fee for playing in international matches (which according to him is not much). But they donate the money to good causes.
Back in 2012, English FA made a structured match fee formula where they were paying players who were part of the playing XI, 1,500 for a win, 1,000 for a draw and 750 for a defeat. Though England players decided to donate all the money from England match fees to England Footballers Foundation support Cancer Research
No, how much a federations pay their players is totaly their own decision. FIFA has nothing to do with it. FIFA pays money to federations for participating in tournaments orgnized by FIFA.
The other day I was writing this article on players club wages being too high, so a certain question came to my mind do footballers get paid to play for National side of course they do. But how much they get paid ? so I went ahead and researched the question and its a very interesting reading.
Sounds like FIFA is pocketing too much of the money.
VIDEO: Nick Kyrgios marks return to court with stunning tweener in Stuttgart
© 2014 TSM Plug. All Rights Reserved.
– Cesc Fabregas many have failed to make the cut to Spains final squad for the upcoming FIFA World Cup 2018, but he seems to have…
We use cookies to ensure that we give you the best experience on our website. If you continue to use this site we will assume that you are happy with it.
PHOTO: Liverpool newbie Fabinho cosies up to wife during Miami getaway
– Fabinho Tavares celebrated his recent move to Liverpool as he whisked his wife Rebeca away to Miami to enjoy the summer season. The defender gave…
WATCH: Grigor Dimitrov shares heartfelt video on Instagram
PHOTO: John Terrys wife Toni poses in skimpy bikini as they celebrate anniversary in Maldives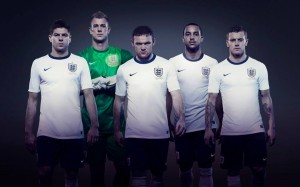 Do Footballers Get Paid to Play International Matches ?
are you stupid, its 1,000,000 no $1,000,000
Would the England bonus be 500k or 650k? The article mentions both figures.
Kate Wright flaunts her curves in plunging bikini as she cosies up to Rio Ferdinand in Greece
English FA has decided to give each England player in the squad a hefty 650,000 each if they win the FIFA World Cup 2014 in brazil. United States on the other hand has set the bar even higher. US players will pocket 1 million each if they were to win the 2014 world cup.
Pakistan won T20I series against Scotland
Roger Federer hints at retirement: End closer than ever before
Money for winning the 2014 FIFA World Cup ?
Formula one fan, blogger, designer and entrepreneur. Knows thing or two about a thing a two of sports, tweak codes, make cool infographs.
Netherlands won 2nd T20I against Ireland
Joe Joyce eyes Hughie Fury fight for British heavyweight title
VIDEO: Nick Kyrgios practices with racket upside down, gets trolled by Andy Murray