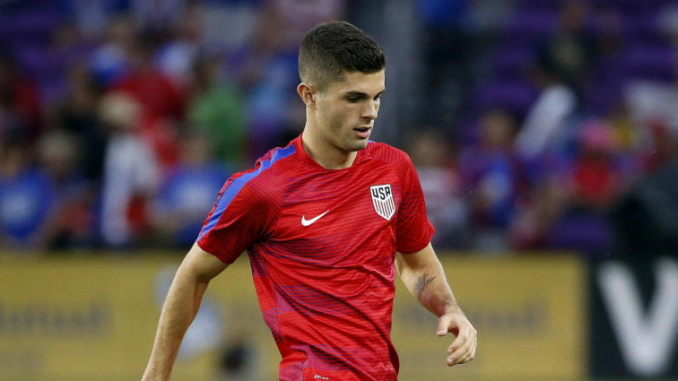 That has to get fans of the red, white and blue excited. You can tell it hurt Pulisic but it is driving the already-determined player even more. Hes the face of the national team and should be for the next 12-14 years, and if he has it his way, he wont ever miss another World Cup.
But theres going to be a World Cup after that. And a World Cup after that. And a World Cup after that. And I think I hope that were going to be able to build something, here, with U.S. Soccer, where its not just going to be about one lost match, or one lost cycle, or one lost team. Its going to be about an entire country, rallying around an entire sport, in a way that lasts.
When the World Cup starts in June in Russia, the U.S. mens soccer team will be watching the tournament from home. That means teenage prodigy Christian Pulisic wont have a chance to showcase his skills against the best international teams until at least 2022 in Qatar. The 19-year-old attacking midfielder opened up about the USMNTs failure to make the 2018 World Cup while making a big guarantee when it comes to the 2022 edition. In aPlayers Tribunepost, the young superstar said hes been pretty depressed ever since the Americans lost the final qualifier to Trinidad and Tobago last month, which combined with other results, saw the team fail to qualify for the World Cup for the first time since 1986.
But hes confident in the team bouncing back. Therell be a new coach, possibly a new U.S. Soccer Federation president and a whole lot of new players in the next qualifying cycle. And hes optimistic about the future, guaranteeing qualification for the World Cup in Qatar.
And I wont lie Ive been feeling pretty depressed this past month. The thought of having to wait four more years, just to get the taste of losing our last qualifier out of my mouth just to find out if were going to the next World Cup? Man, thats tough. Four years, you know? It feels like a lifetime. I mean, in soccer, four weeks can feel like a lifetime! Look at my last four: failed to qualify for the World Cup first defeat in the league lost to Bayern at home and now facing a very hard task to qualify for the knockout stages of the Champions League. For a guy obsessed with winning, lately Ive been doing a lot of losing.