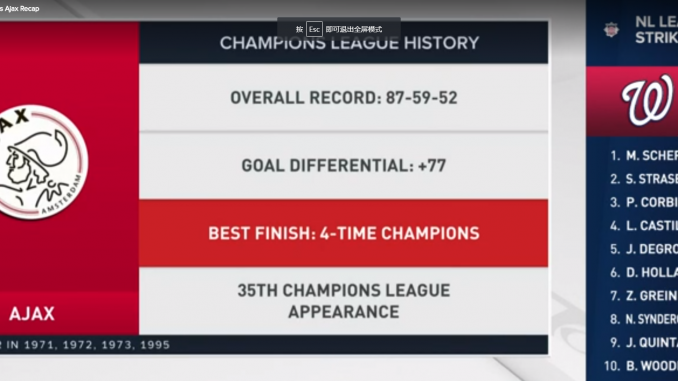 The Champions League group stage kicks off in mid-September, and the draw will take place on Thursday. Thirty-two teams will battle for the right to be crowned the king of Europe. The final  will take place June 1 at the Wanda Metropolitano Stadium in Madrid, Spain.
Realistically, when it comes to separating the contenders from the pretenders, the list of favorites doesn't reach more than 10. Cristiano Ronaldo's summer transfer from Real Madrid to Juventus may have modified the landscape in Europe, which means this could be the season Real Madrid gets knocked off the throne and a surprise contender emerges.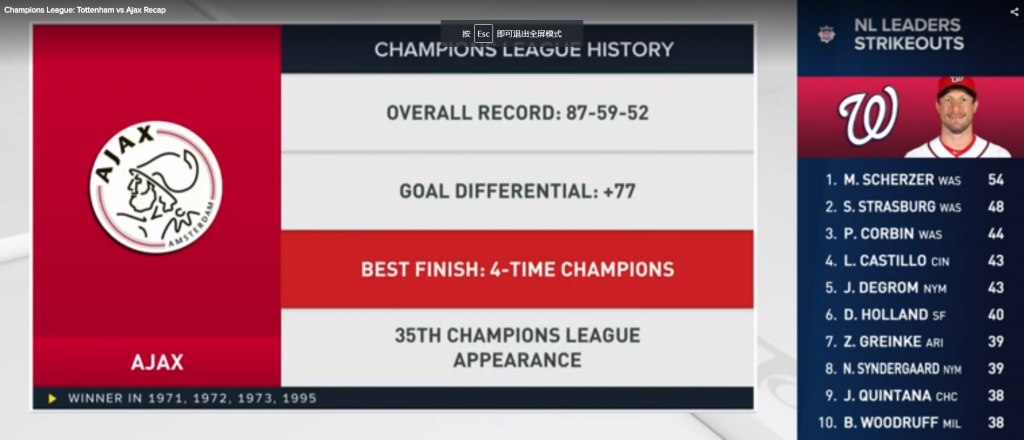 Let's take a look at the true contenders and receive some insight from SportsLine European soccer expert David Sumpter, whose model has netted a mind-blowing 2,000 percent return over the past three seasons. Sumpter is an applied mathematician who wrote Soccermatics, the book that shows how math works inside the game.
Who should you pick in every Premier League game, and what team should you ride all the way to the PL crown? Join SportsLine today and get projected scores from the famed European model that's up 2,000 percent in the past three years, plus expert picks, fantasy advice, and much more! Use promo code KICKOFF to get your first month for only $1!
Premier League contenders
Manchester City (11/2): The Cityzens shattered records in the Premier League last season under Pep Guardiola's guidance but failed to make much of an impact in the continental competition, crashing out in the quarterfinals. If any team out of England has a chance to lift the coveted Champions League trophy, it's Manchester City due to the coaching experience and a squad that is loaded with as much talent as any club in Europe.
Liverpool (10/1): The Reds made a surprising run to the final and have everything you need in attack to do it again. This is a team that is sneaky and could do something similar because of what it did at the back, signing a star goalkeeper in Alisson from Roma, who has not conceded in the team's first three Premier League matches. He can make the difference this season, which could make Jurgen Klopp's team a top contender to win it all.
Spurs (25/1): This team is probably sitting just below the top tier of candidates to win it all, but I love what I've seen thus far. The same core of young players have been together for a while now, and they keep getting better. Though impressive, it's important to not take too much out of the 3-0 win at Manchester United. It's fair to say they are more of a contender than United.  
SUMPTER'S TAKE: Manchester City are favorites out of all the English teams, but they are overvalued in the odds. The odds for Liverpool to win are roughly double those for Manchester City, but the probability of either of them winning is around nine percent and eight percent, respectively. Liverpool beat City three times last season, and look strong going into this season. Find good odds and get the money on Liverpool early to avoid disappointment.
The same logic applies to looking for a Premier League outsider. The Spurs did well last season and were unlucky to go out to Juventus. If we notice that in a head-to-head in the Premier League, the market considers United and Tottenham as equally likely to win, but the Champions League odds for Tottenham (+2500) and United (+1600) are out of kilter. Back Spurs, rather than United, for your long shot.
La Liga contenders
Real Madrid (8/1): A strong team with plenty of guys that have won this competition before. It's all about replicating Cristiano Ronaldo's production when it comes to Julen Lopetegui's squad. Gareth Bale and Karim Benzema can do that together, but you still have to wonder if not having a superstar of Ronaldo's caliber will ultimately be their downfall. If they win it this season, it would be their most impressive run in recent years.
Barcelona (6/1): The favorite right now according to Westgate, Barca has Lionel Messi, of course, but the improvement of Ousmane Dembele is a key factor. He's been stellar, and his goal-scoring contribution early on this season should only get better. Barca is rightfully the favorite to win it when it comes to Spanish teams.
Sumpter's take: While I agree that there is uncertainty around Real Madrid, Barcelona remain excellent and are also playing with a style which can suit Champions League progress. They no longer depend on possession to get results but can counter quickly against the European giants.
Best of the rest
Paris Saint-Germain (7/1): The only thing on PSG's mind is winning this competition. It's why they have heavily invested in top players like Neymar and Kylian Mbappe. Anything short of that will feel like a failure. Can they handle that pressure? When it comes to talent and ability, this is as strong of a lineup as any. Now it's time to show what they can do with that talent.
Juventus (6/1): The best odds in all of Europe belong to Barcelona and Juventus. The addition of Ronaldo is the obvious reason why The Old Lady is back in the conversation as one of the top contenders in Europe. Just look at the 15 goals he scored in last season's Champions League while guiding Real Madrid to the title. He makes that big of a difference. With that said, the odds feel a tad high, with the team's goalkeeping situation far from ideal now that Gianluigi Buffon is at PSG.
Bayern Munich (8/1): Always a strong pick, the German club is loaded and sit No. 1 in our Power Rankings. While their wingers are aging and they lost Arturo Vidal to Barcelona this summer, this team still has the pedigree and is the last club outside of Spain to win the title. 
Sumpter's take: Juventus appear overvalued compared to PSG. The Paris side have gathered together an absolutely amazing squad that outweighs an aging Ronaldo by some way.
Outside shot
Manchester United (16/1): This team is trending downward with each passing performance. Far from sharp and in need of an injection of better players or a new manager, this team seems more likely to crash out of the group stage than, say, make the quarterfinals. Bad vibes entering the draw. Just not a proper team.
Atletico Madrid (12/1): A sneaky pick. With the seventh-best odds, the capital club is always a dark horse as long as Diego Simeone is coaching. They have the best defense in Europe and have made it to two UCL finals, while they also won the Europa League this past season. They've held onto superstar Antoine Griezmann, and this is their best shot to do it.
Sumpter's take: In general, Premier League teams tend to be overvalued and Spanish teams undervalued in the Champions League. Looking at Simone's record in terms of getting to finals and the fact they beat Real Madrid in preseason, they are much more worthy of consideration than Real who are priced at +600 or Manchester United who are in meltdown.