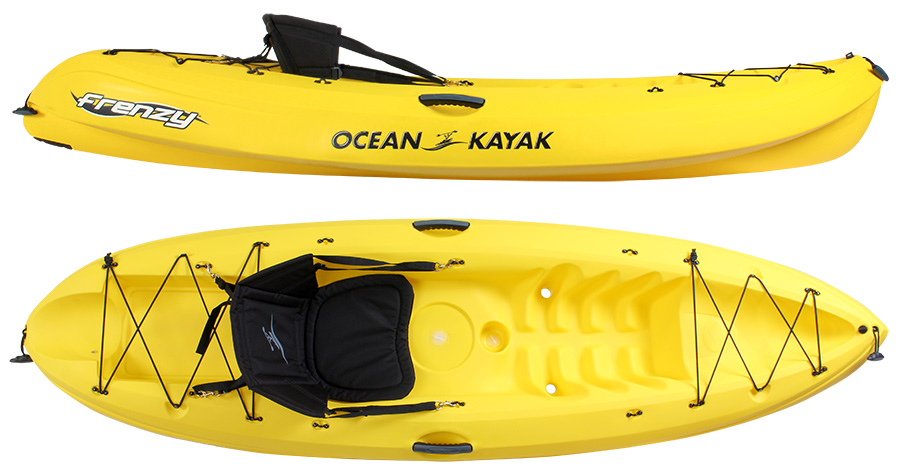 Boating in coastal Connecticut is an ages old tradition that remains popular for very obvious reasons. Take in one sunset from afloat on the sound and youll be hooked. Whatever your experience level we can get you there, and trust us, it is totally worth the effort. We sell human powered vessels: canoes, kayaks, and stand up paddleboards. We can outfit you appropriately with the gear and know-how to enjoy a lifetime of adventures on local waters. Just walk through the door to our boat shop, and you will be fast on your way to enjoying the best that coastal Connecticut has to offer.
We are incredibly excited to announce that we are officially a Hobie dealer! And wait until you see the innovative new products we have brought into the store. About twenty years ago, Hobie introduced a new line of kayaks that are propelled in a whole new way. They have continued updating and perfecting these boats, and now they have a fresh new product for this season that is truly turning heads. The Mirage line of kayaks and boards allows you to spend more time enjoying the summer sun and getting an entirely new experience from your favorite watersports.
Playing around on Candlewood Lake – Recreational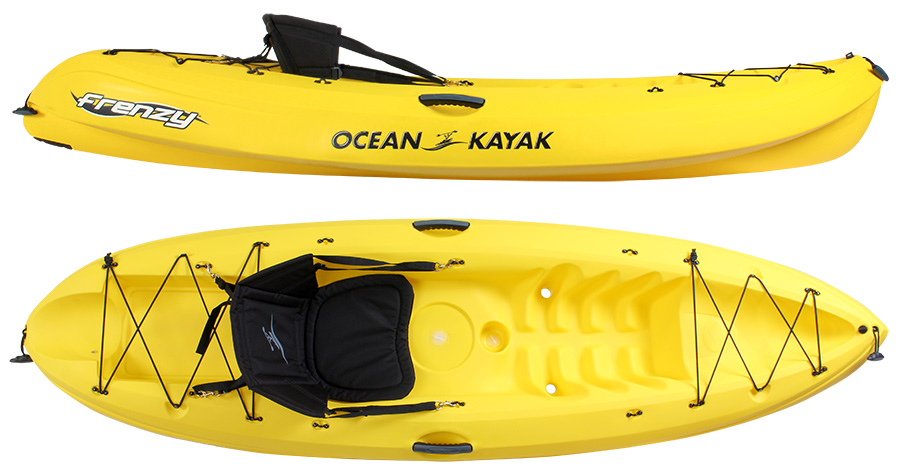 If you are going on a paddling trip for more than a day, such as an overnight camping excursion or a tour, you will want a touring kayak. These are the longest kayaks, offering more storage space and allowing more speed. All touring boats come with either a rudder or a drop-down skeg. The rudder helps you when turning, and the skeg helps with tracking, or staying straight for long periods. We recommend the S18 by Stellar. This boat is 18 feet long and weighs 39.9 pounds, making it an incredibly light kayak for its length. It is constructed of fiberglass and Soric, which gives the boat rigidity and structure. The angle on the side of the boat (called the chine) is very soft, and this rounded design offers less resistance, making it a much faster boat.
BOTE has created an innovative inflatable board that you can take anywhere! The Drift comes with a paddle, a pump, and a dry bag that can be worn as a backpack. The board inflates in 5-7 minutes and deflates in only 30 seconds! Once it is inflated, it can hold up to 350 pounds, the same weight allowance as the HD 12. It has tie-down inserts, elastic storage straps on the tip and tail, and the ability to add the Tackle Rac. The Drift is made with Military Grade PVC, making it virtually indestructible. No matter what the adventure, the Drift will be right there with you.
Yoga is already well-known to be one of the most relaxing activities there is; now imagine doing yoga on a cool summer evening with a view of calm, glassy water all around you. Doing yoga on a paddleboard will help to correct your form, as the board begins to tip if your positioning isnt adequately balanced. The added challenge brings your focus back to your center of gravity. The full deck pad is as smooth as a yoga mat, offering maximum comfort for every position. The Axiom includes a paddle holder on the side of the board, so you dont have to worry about your paddle rolling off when you arent using it. The Axiom is available in two sizes, 12 or 10.5, with a stash pod to hold your water bottle or I-Phone.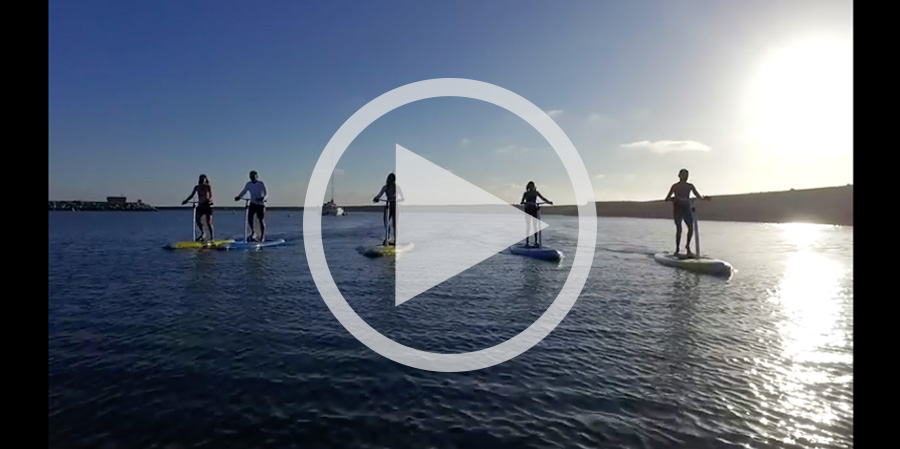 I went to the demo with no preconceived notions or expectations… I had no idea what it would be like. After ten minutes of pedaling around I had a permanent grin on my face and was ready to buy a Hobie of my own! -Tim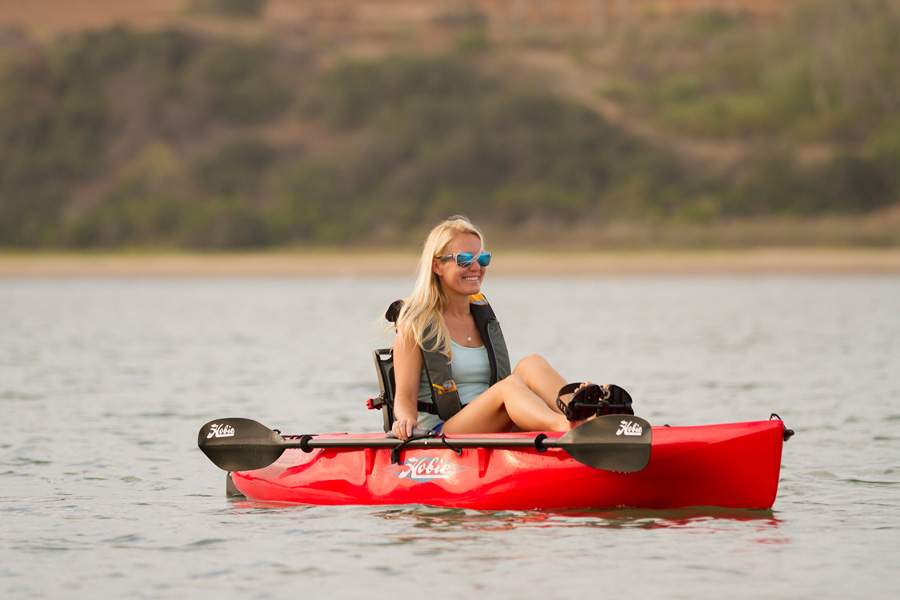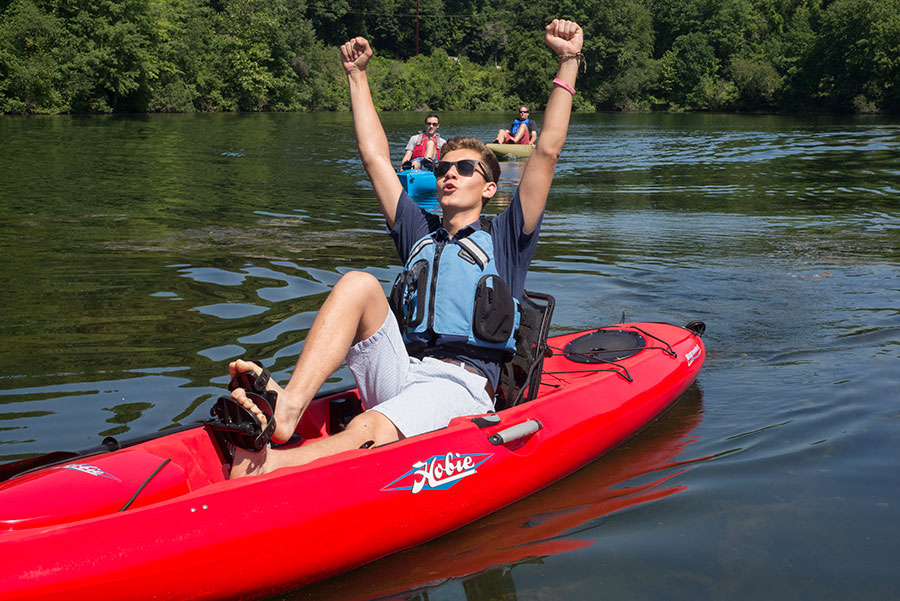 For being so stable, I thought they would be slower, but they are so fast! The Revolution 13 especially flew through the water. Theyre really fast, really stable, and really easy to use.
The seats on the kayaks are awesome! Ive never been in a kayak with seats quite like this–they are so comfortable and so adjustable so you can really sit any way you want in the boat. And the best part is, when you get to your destination, you can pop it off and use it as a beach chair. -Mike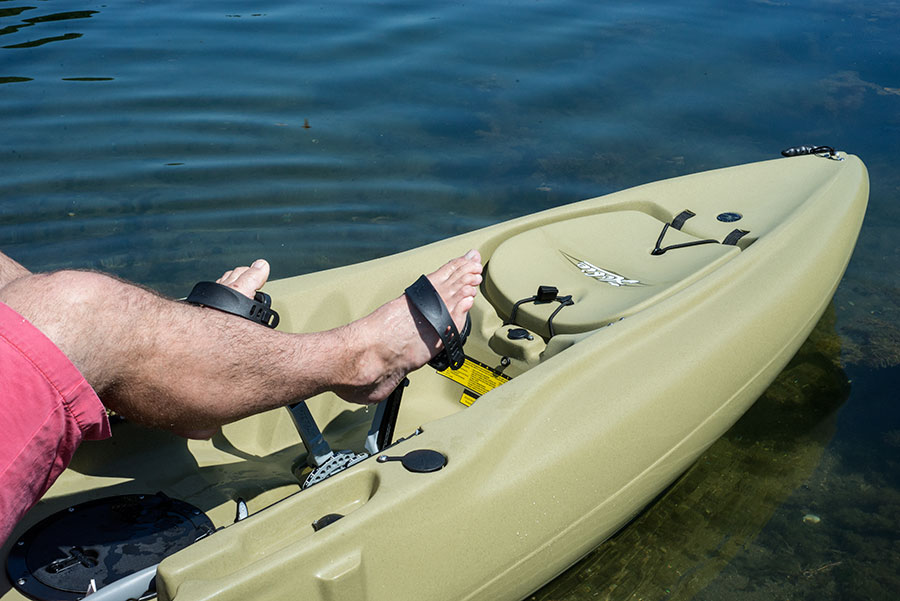 Stand-Up Paddleboarding has grown immensely in popularity over the last few years, and for good reason. Standing above the waters surface while quietly gliding across is one of the most peaceful ways to spend a summer afternoon. The best thing about paddleboarding is the full range of activities to do besides simply paddling. Some paddleboards are sleek and fast while others are wider and more stable, perfect for SUP yoga. There are paddleboards that are made specifically for fishing, with attachment ports for rods and a cooler. Our top SUP brand, BOTE, makes individual paddleboards that cater to each of these fun summer activities. Read on to learn more about why we love this innovative brand!
Whether youre paddling around a lake or up the coastline, kayaking offers the opportunity to explore, exercise and catch some sun. When choosing a new kayak, the main factors youll need to consider are location, use, and fit. We carry both touring boats and recreational boats upstairs in our boating department. Touring kayaks are meant for longer trips and are broken up into two categories: touring and day touring. Recreational boats are for shorter trips not far from the shore and for beginner kayakers. No matter what type of kayak youre looking for, we recommend talking to an expert, who can help narrow down the variables to find the perfect boat. Here are some guidelines to help you figure out what type of boat matches your paddling style.
The boards are so incredibly fun–it really is a whole new experience and a whole new workout. I feel like these boards will allow people to stay out longer and not get tired as quickly as on a traditional SUP. Plus, anyone with back problems will have a much easier time on these than paddling an SUP. -Grace
The kayaks from Hobie are propelled in a similar way to the Eclipse board. While seated normally in the kayak, you simply use your feet and legs to pedal yourself through the water, with a hand controlled rudder for easy steering. These kayaks offer a wonderful alternative for anyone who feels overwhelmed by the amount of upper body strength needed to go on a long kayak trip. While they allow you to use an entirely new muscle group, you still have the option of paddling, as there are straps on the side of the boat to carry your paddle along. This system allows everyone to stay out on the water longer than they would otherwise, work a variety of muscles, and get so much more out of those sunny summer days. We carry the Sport, Oasis, and Revolution 11 and 13.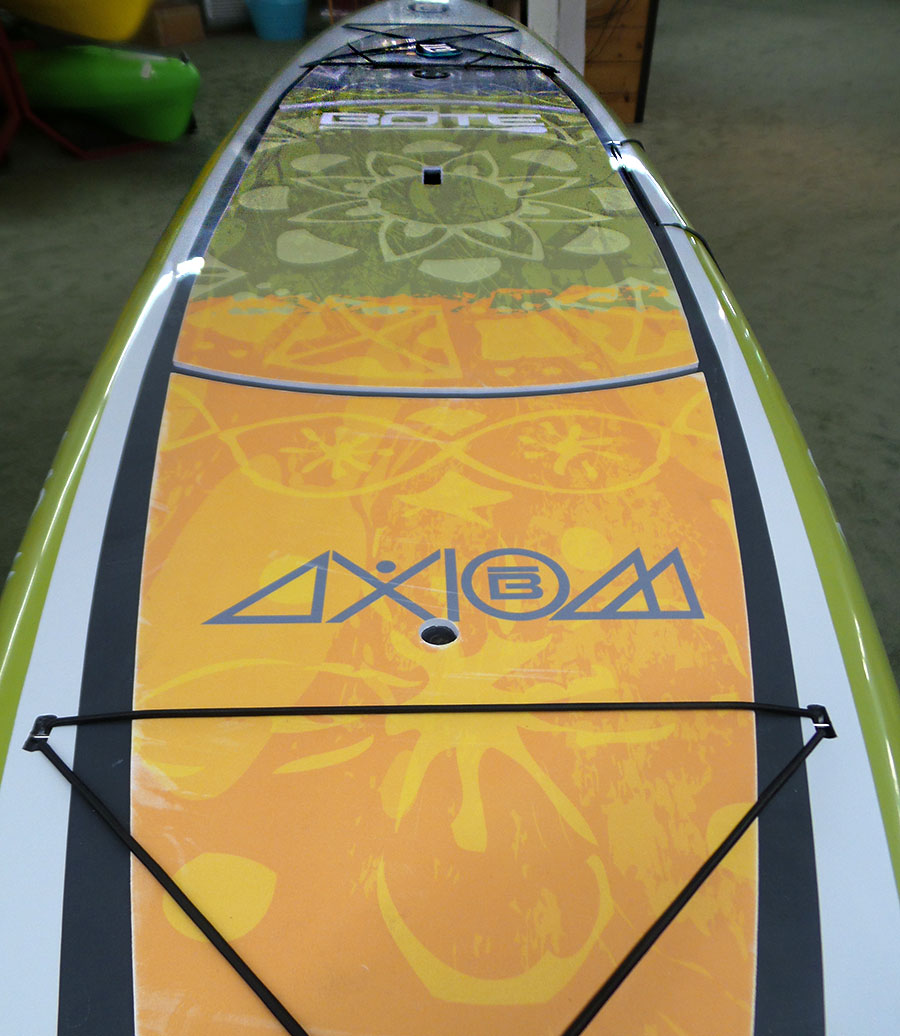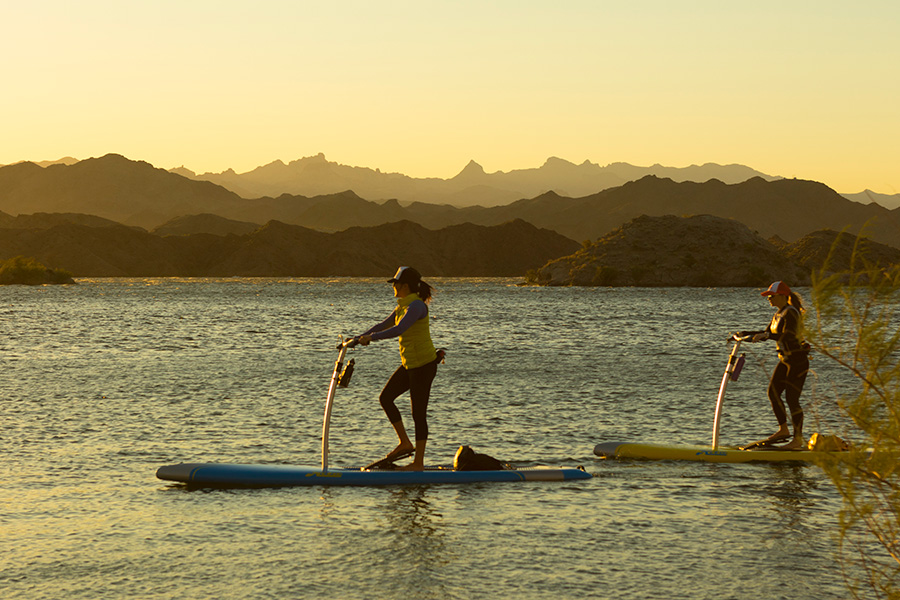 Hobie has their product really dialed in. Its so impressive how much power the mirage drive can deliver. They also have some of the coolest angler kayaks I have ever seen in their pro angler series. -Tyler
There are many advantages to fishing from a paddleboard–you can launch from anywhere, paddle into shallow water, and see directly down into the water below you. At 32 wide (for the 12 board) and with many attachment ports, the HD is the perfect board for paddleboard fishing. It has ports to install a Tackle Rac, which allows you to carry your tackle box and fishing poles with ease. The rack has pegs that can hold your bag and several attachment points for countless other accessories, such as a GoPro. A multi-textured deck pad offers extra grip underfoot for when you are switching positions on the board. The HD was the first board to incorporate the hybrid-displacement nose described above, earning its abbreviated name. However, the dropped nose tapers into a flat surface much sooner than the nose of the Lowrider, further enhancing the boards stability. The HD comes in 10.5 or 12 and is available in the native, classic, or chainmail style. It has a stash pod, elastic storage straps on the bow and stern, and tie-down inserts for attaching a cooler.
Both Hobie kayaks and paddle boards are ideal for fishing. They are all incredibly stable, and some models of kayaks are built specifically for fishing, with rod holders, raised seats, and extra storage for tackle boxes. We carry the the Outback and the Pro Angler 12 and 14, which are wider and perfect for fishing.
If you are interested in a kayak but would like to test it out first, ask a staff member about our demo pond! We offer customers the opportunity to test boats on the pond to help you decide which one you like best. The boat department staff here are avid kayakers and cant wait to share their expansive knowledge with you!
Canoes Kayaks Paddleboards Accessories
The experience of using the Mirage Drive is such a different experience from using a paddle. It brings a whole new level to the kayaking experience. Its almost like an entirely new sport. -Kyle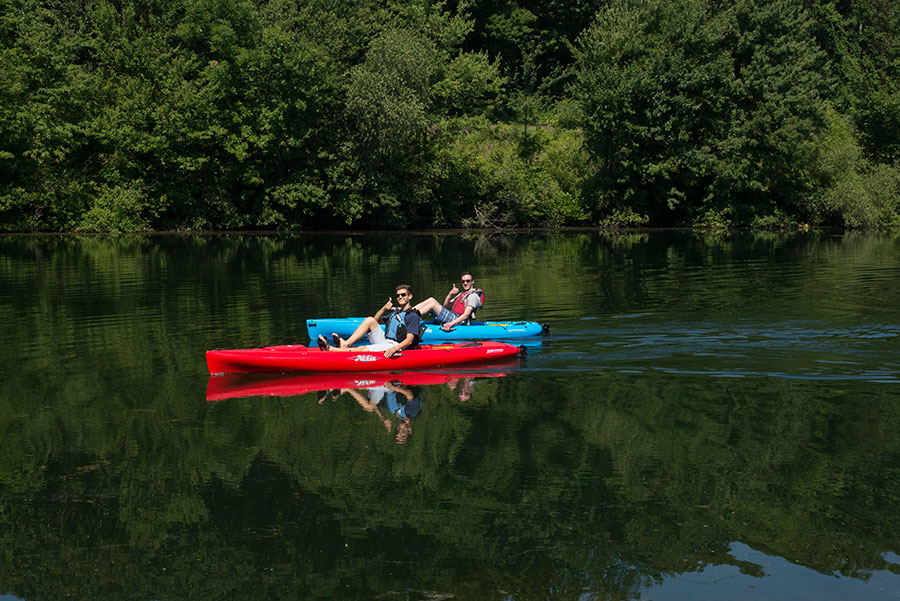 Outdoor Sports Center has a demo pond where you can paddle any kayak, canoe or SUP that we have in stock! If you arent sure which boat to buy, our demo pond gives you the ability to test out a few different models and see which one fits you best. Less than 5 minutes from our store, you can be out on the water in no time at all. Test paddles and accessories as well!Call or stop by to make an appointment at our pond; it is available for use any day of the week, during store hours.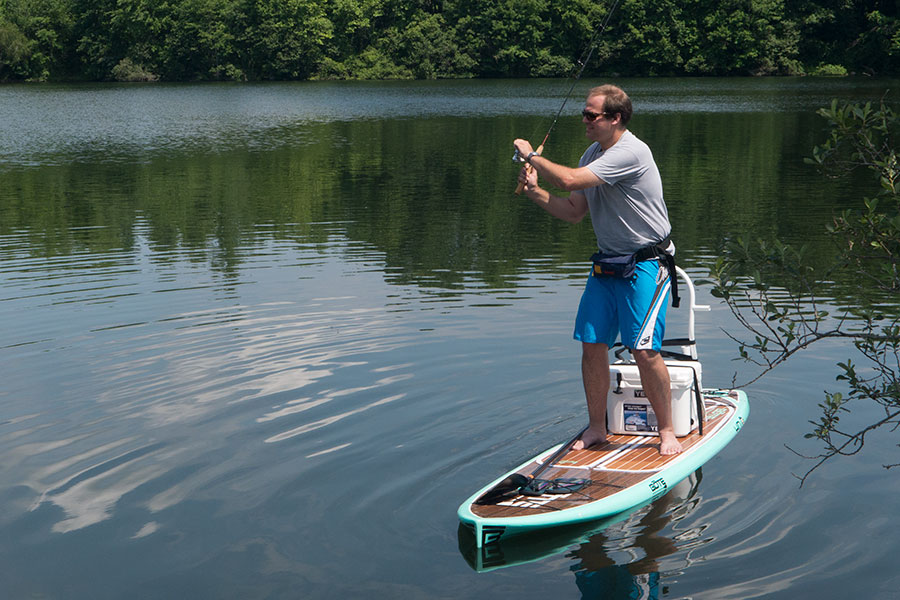 Being a sailor, having the ability to add a sail to any of the Mirage series boats is super beneficial. Being able to paddle, pedal or sail gets you further faster and out longer. -Nakita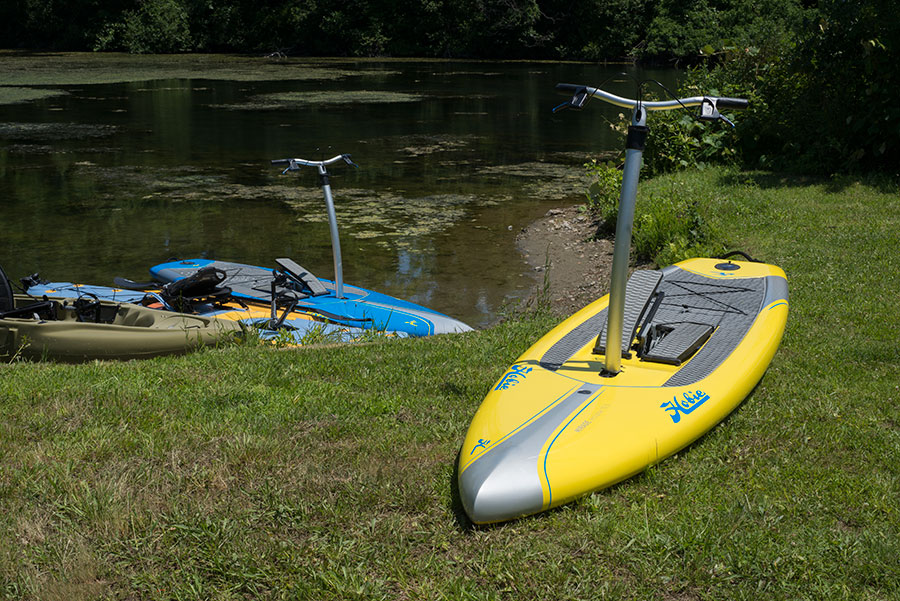 Excursion on the Hudson River – Touring
If you are looking for a boat to take out on the lake for a couple hours or to paddle around at the beach, youre in the market for a recreational kayak. Recreational kayaks are stable, comfortable, and usually shorter, making them easier for a beginner. Some recreational kayaks are sit-on-tops, which leave your legs uncovered, making them easy to board and good for catching some sun. The Frenzy from Ocean Kayak (pictured below) is a very popular sit-on-top kayak. Its 9 feet in length and 31 inches wide, making it very stable and easy to navigate. If youre looking for a basic, cockpit-style recreational boat, we recommend the Dagger Zydeco. This boat is perfect for beginners and for teaching your kids; it comes in 9 and 11 feet, which can fit just about anyone.
Imagine being able to work out your legs the way you would on a Stairmaster machine, but while propelling yourself across the waters surface. It hardly seems possible, but Hobie has pulled it off with the Mirage Eclipse, the worlds first paddleboard propelled by foot pedals. The pedals are part of the highly efficient MirageDrive system, which uses Glide Technology and underwater blades that move side to side to pull your vessel through the water. This system offers increased stability, while also offering users a whole new type of workout. If you decide you want to switch it up and give your legs a rest, you can use it like a traditional paddleboard. Just remove the handlebar, lock the rudder in place to act as a skeg, and paddle away.
Ready to do it all! This paddleboard is perfect for sightseeing, fast enough to travel great distances, and stable when out on choppy water. The Lowrider offers a perfect middle-ground between racing boards and recreational boards. Racing boards have what is called a full-displacement nose, meaning the nose of the board is shaped like a kayak bow–great for cutting through the water with speed and sport-like precision. This board has a hybrid-displacement nose, meaning that while the nose does drop down to cut through chop, it then flares out into a smoother underside to add stability. Take your valuables along for the ride with the built-in stash pod, a watertight compartment with a screw-on lid that doubles as a cup holder or a safe place for your keys. The bow of the board has elastic storage straps and tie-down inserts to strap down a cooler or lifevest. This board comes in three styles: classic, with a wood inlay; chainmail, with a super-light carbon/innegra weave; and native, offering each model a unique, colorful design all its own.
If you want to spend the afternoon out on the water, you will want to be in a day touring boat. These boats are usually shorter than touring boats, but still longer than recreational boats to help you maintain some speed. Day touring kayaks have enough storage space to carry everything needed for a day on the water. The Eddyline Samba is an excellent day touring kayak, with a comfortable seat providing lumbar support. It has a drop down skeg and a harder chine, which makes it more stable. It is just under 14 feet long, offering enough length to give you some speed on your day trip.
Last week we spent a beautiful sunny morning down at our secret demo pond testing out the new Hobie boats and boards. Our rep came down and showed us all the ins and outs of these new products, so that in turn, we can show our customers exactly what makes these watercrafts so special. We interviewed several of our staff members who got the chance to test them out, and the unanimous decision seemed to be that Hobie has lived up to its hype, and is probably the most fun product that is currently in our store.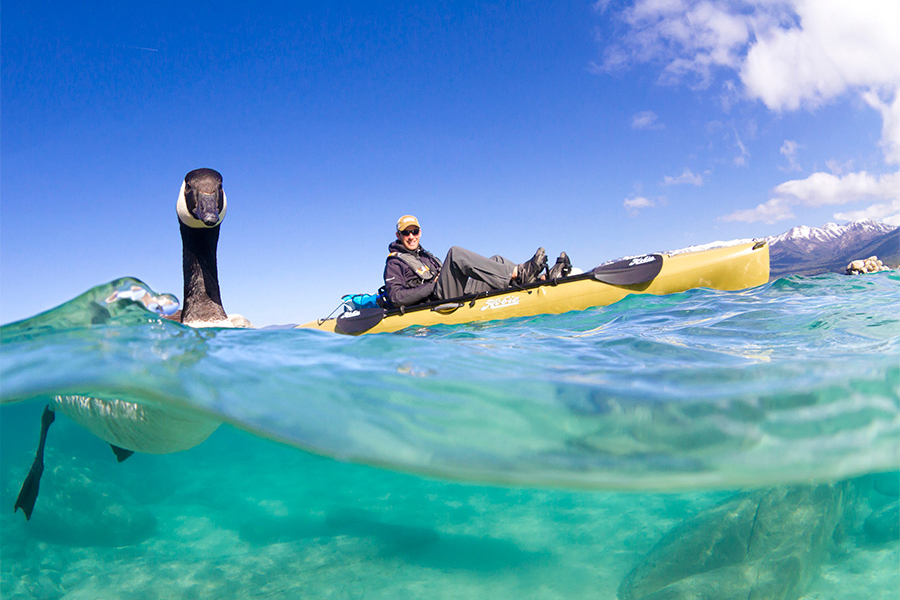 div data-cycle-fx=scrollHorz data-cycle-speed=500 data-cycle-timeout=7000 data-cycle-swipe=false data-cycle-prev=.cycle-prev data-cycle-next=.cycle-next
A Yeti cooler can easily be strapped to the board using the tie-down inserts, and the straps can be tied to the Tackle Rac for extra reinforcement.
The Mirage line offers such a different experience from anything else we sell. Its endless fun. Theyre also surprisingly easy to use. Everyone needs to try these boats.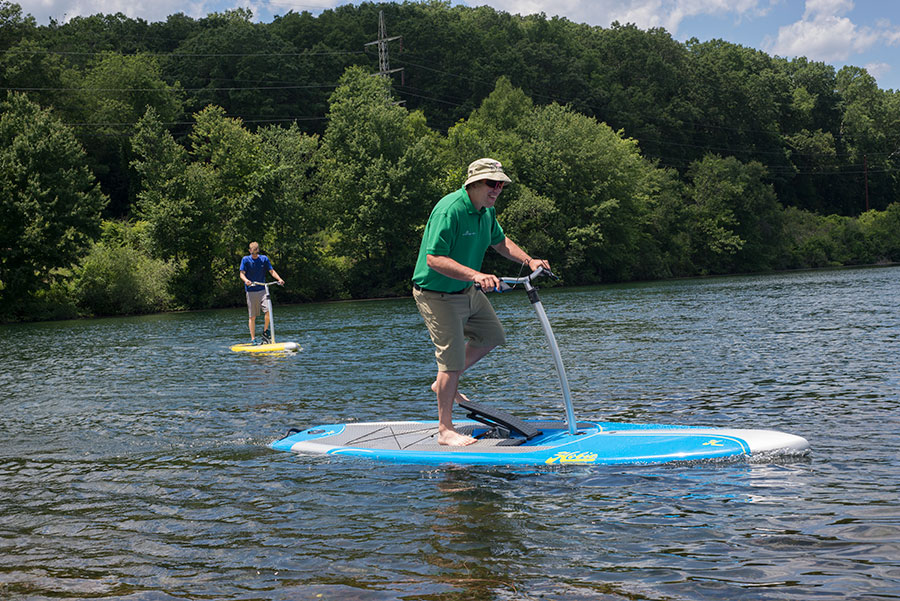 Paddling out to Cockenoe or Shea Island – Day Touring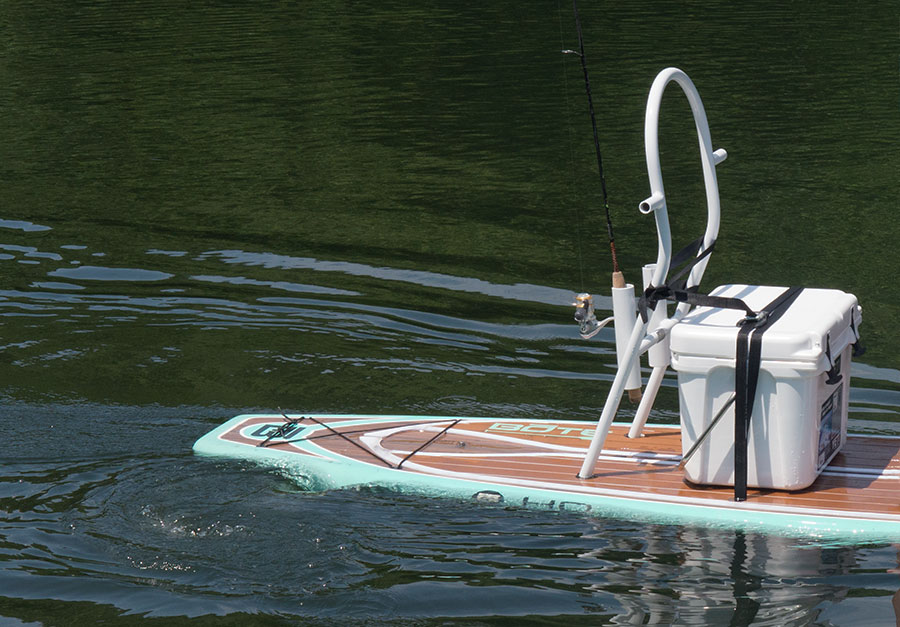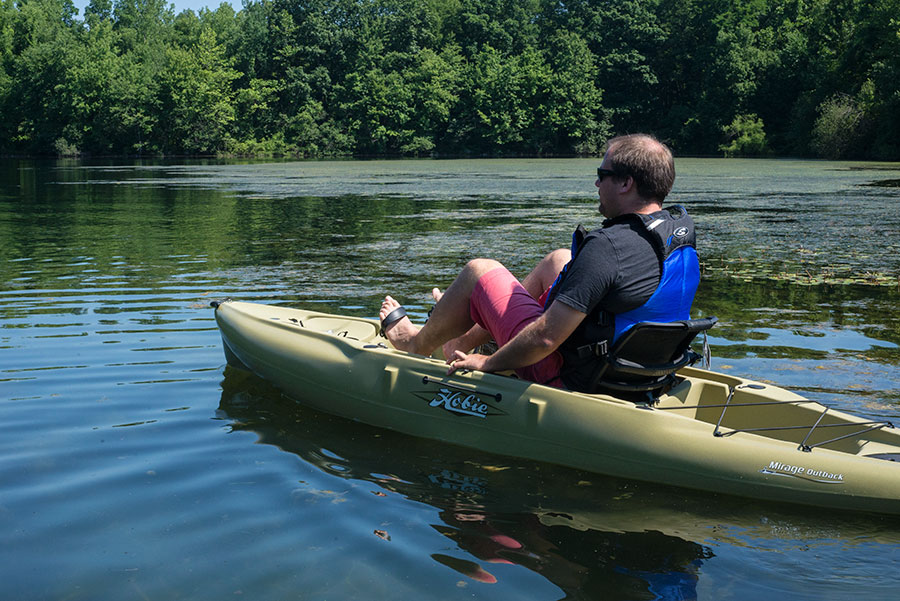 We carry kayaks from Stellar, Wilderness Systems, eddyline, Necky, Dagger, Venture, Perception, Ocean Kayak, and Old Town.