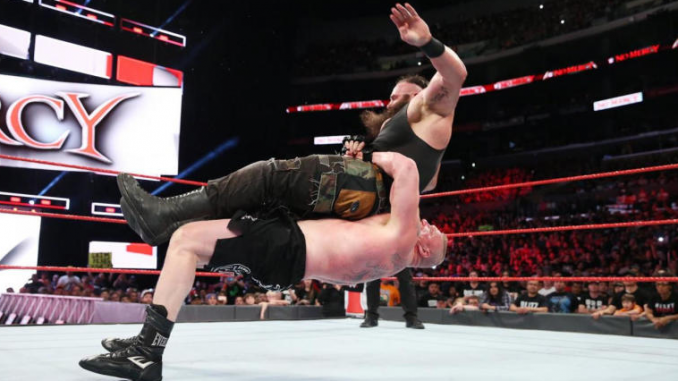 Despite political controversy, WWE will head back over to Saudi Arabia on Friday for the scheduled Crown Jewel event. There had been some speculation that the company would pull out of the show, but it recently announced it would be adhering to its 10-year agreement with the Saudi General Sports Authority and the show will go on as planned. Fridays event will mark WWEs second venture to Saudi Arabia this year, with the Greatest Royal Rumble show taking place back in April.
WWE Evolution results, recap, grades
WWE Crown Jewel start time, date, matches, card, location, World Cup 2018, predictions
Jack joined CBS Sports in 2018 as an editor and writer covering college football, combat sports and golf. He was raised to love the New York Yankees unconditionally since birth and firmly believes a four-team…Full Bio
The Crown Jewel event on Friday will feature an eight-man World Cup tournament featuring some of the biggest names in the company. The universal and WWE titles will be defended, and of course, well see the return of the legendary Shawn Michaels after being absent from the ring for the past eight years. Crown Jewel is set for a noon ET start on the WWE Network, with an 11 a.m. kickoff show getting the festivities started.
WWE World Cup:The World Cup tournament will take place throughout the entire Crown Jewel event, with the bracket featuring a Raw side and SmackDown Live side. Below is a look at the bracket for Fridays tournament to determine the best in the world.
WWE Championship– AJ Styles (c) vs. Samoa Joe:Styles retained his title over Joe at Super Show-Down, and Bryan became the No. 1 contender by defeating The Miz in 2:25 on the same show. That was until Bryan reportedly refused to attend Crown Jewel, pulling out of the show. WWE got his title match out of the way Tuesday night on SmackDown, clearing the way for Joe to attack both men and slide into the open match.