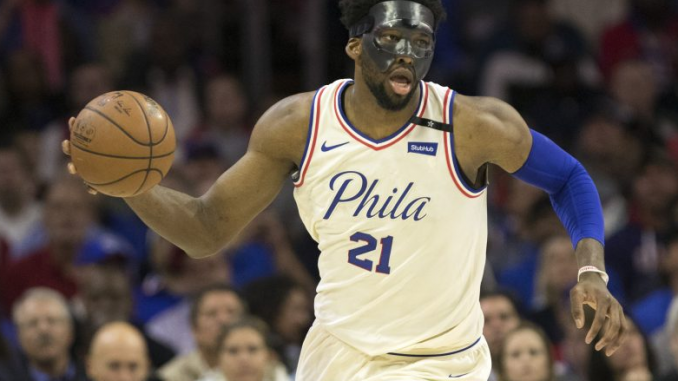 The networks NBA Playoff coverage features the Sports Emmy Award-winning studio team of host Ernie Johnson alongside Hall of Famer Charles Barkley, 2016 Hall of Fame inductee Shaquille ONeal and two-time NBA Champion Kenny Smith providing pregame analysis, halftime updates and extensive postgame coverage onInside the NBA presented by Kia.
10:30 p.m. – Portland Trail Blazers vs. Golden State Warriors, Game 2 (Warriors lead, 1-0)
TNTs NBA Playoffs coverage will continue tonight,Monday, May 2, withGame 1of theConference Semifinalmatch-up between theCleveland CavaliersandAtlanta Hawks, tipping off at7 p.m. ET, followed byGame 2between theSan Antonio SpursandOklahoma City Thunderat9:30 p.m.
8 p.m. – Miami Heat vs. Toronto Raptors, Game 1
Eastern and Western Conference Semifinal coverage will continue with a second consecutive night of doubleheader action, tomorrow,Tuesday, May 3Game 1ofMiami Heatvs.Toronto Raptors, followed byGame 2of theGolden State Warriorsvs.Portland Trail Blazersseries beginning at8 p.m.
Additionally, live streaming coverage of all NBA on TNT playoff games is available via the Watch TNT app. Fans are able to access the games whenever and wherever they desire by logging in with the user name and password provided by their TV service provider.
TNT, in its 32nd consecutive year of NBA coverage, will televise more than 40 NBA Playoff games the most of any network including first and second round action and the exclusive presentation of the 2016 NBA Western Conference Finals.