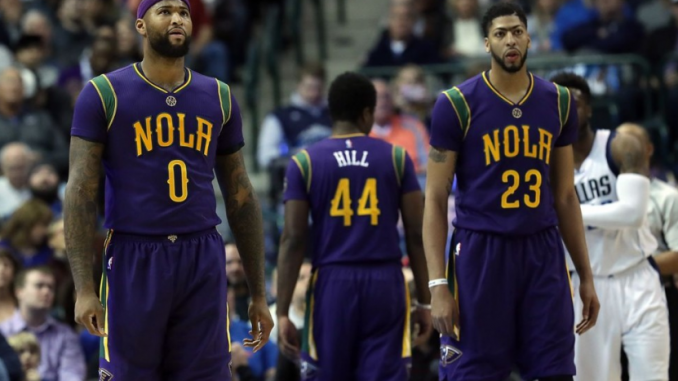 OAKLAND, Calif. A pair of fresh championship banners hung over the New Orleans Pelicans practice on Friday afternoon at Oracle Arena.
Game 6 (if nec.): @ Smoothie King Center, Thursday, May 10, TBD
The New Orleans Pelicans and Golden State Warriors will begin their Western Conference semifinals series Saturday night in Oakland. That we already knew.
Game 2: @ Oracle Arena, Tuesday, 9:30 p.m., TNT
Now we know the rest of the series schedule after the Utah Jazz defeated the Oklahoma City early Saturday morning to advance to the Western Conference semifinals vs. the Houston Rockets.
Game 3: @ Smoothie King Center, Friday, 7 p.m. (if Boston advances) or 8:30 p.m. (if Milwaukee advances), ESPN
New Orleans Pelicans guard Jrue Holiday, forward Anthony Davis and guard Ian Clark celebrate a score against the Portland Trail Blazers during the second half in Game 1 of an NBA basketball first-round playoff series Saturday, April 14, 2018, in Portland, Ore. New Orleans won 97-95. (AP Photo/Randy L. Rasmussen) ORG XMIT: ORRR112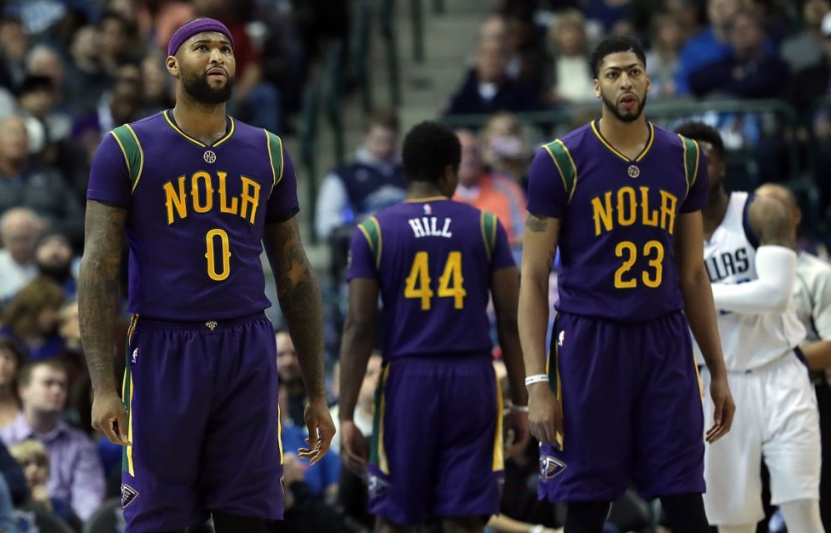 New Orleans Pelicans guard Jrue Holiday, forward Anthony Davis and guard Ian Clark celebrate a score against the Portland Trail Blazers during the second half in Game 1 of an NBA basketball first-round playoff series Saturday, April 14, 2018, in Portland, Ore. New Orleans won 97-95. (AP Photo/Randy L. Rasmussen) ORG XMIT: ORRR112
It was all in good fun, of course, but Alvin Gentrys former colleagues had some ribbing for him in the days before the Pelicans and Warriors
Game 5 (if nec.): @ Oracle Arena, Tuesday, May 8, TBD
Game 4: @ Smoothie King Center, Sunday, 2:30 p.m., ABC
No. 6-seed Pelicans vs. No. 2-seed Warriors, Western Conference semifinals
Game 7 (if nec.): @ Oracle Arena, Sunday, May 13 (if Milwaukee advances) or Monday, May 14 (if Boston advances), TBD