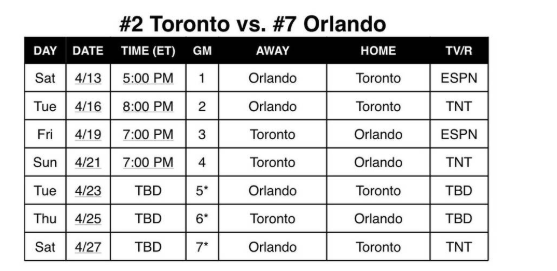 Of course, if you haveNBA TVas part of your cable channel lineup, you can watch any games that ABC, ESPN or TNT dont air. For blackout reasons, NBA TV cant air a lot of games the other channels have contracts for already. But they will also be airing highlights and have plenty of NBA Playoffs commentary thats worthwhile.
– ABC, ESPN, TNT, NBA TV, Local channels
Watch Your Favorite MLB Teams Games – Complete Viewing Guide
If you dont already have NBA TV, I would recommend asking your cable provider the costs for getting it for about a month. Heres alist of all the cable providersthat have NBA TV available to add to your package.
ABC will be airing a good amount of the prime time games. Or at least what they consider prime time. Luckily you dont need a cable subscription to access this channel. A digital antenna can pick up ABC for free. Or you likely have local channels already included in your basic or extended cable package.
Watch TNT. For all games airing on TNT, use this link. Just sign in with your cable login info, and you are good to stream their channel live.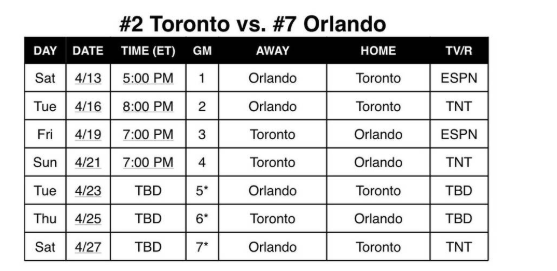 Online cable packages and streaming devices options:
You will also find many options for highlights, recaps and pre-game commentary of each game there as well.
Playstation VueDirecTV with AppleTV. If you have a Playstation or an Apple TV already, a great option already exists for you to get what equates to a basic cable package, that streams directly through either device. Vue is a little pricier than other options, but you get a free trial as well and is very convenient for Playstation users. Same goes for Apple TV owners that dont already have cable; you can get a basic DirecTV package, though the free trial is not always available. Give those links a try to see current promotions.
YouTubeTVHuluTVFuboTV. Similar to SlingTV, these 3 services offer local channels, TNT and ESPN, but they also offer more selection and features than Sling, for a marginally higher rate. Worth giving each a look. All 3 also offer a free trial period, and work on multiple devices and browsers.
WatchESPN. For all games airing on ESPN and ABC, use this link. It works on your computer, mobile phone or tablet, as long as you have your login info (or someone else is nice enough to allow you possibly borrow theirs?, just a thought).
ESPN and TNT will air almost all the other NBA Playoff games. You will need a basic cable account to access these channels. Or of course, you can always go to a local bar or restaurant that is known for airing sporting events to get around that.
09 Eastern Conference Finals between Cavs and Magic, Game 1.Watch The College Baseball World Series – Complete Streaming and Viewing Guide
Sling TV. If you dont already have cable, this is a great substitute option. Sling TV is a cable provider that offers ESPN, ABC and TNT, as well as many other channels. You can get a 7-day free trial. Then its $20-$40/month, depending upon which package you choose. Not bad if you just sign up for a month, to watch all the NBA Playoff games. I believe the $20 package should get you all three. You can also cancel anytime, so thats good.