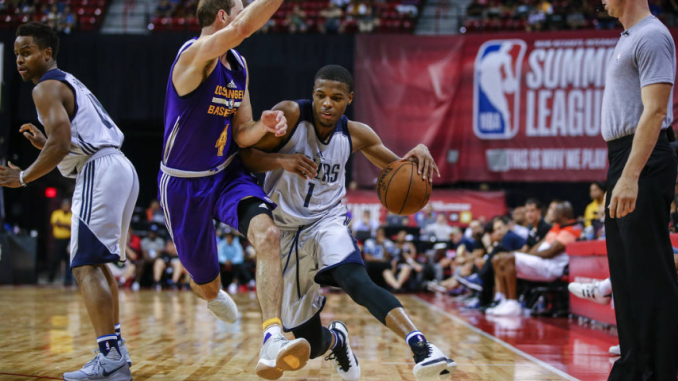 The Cavaliers, on the other hand, have had a rough road back to this rematch. It took seven games in the first round against Indiana and they needed a superhuman effort fromLeBron Jamesagainst Boston in the conference finals, winning four of the final five games of the series to punch a ticket to the Finals. However, theyre back again and that alone should be seen as an accomplishment after a drama-filled season.
Regular-season series:Warriors took both regular-season meetings against a completely different Cleveland team that featuredDwyane WadeIsaiah ThomasandJae Crowder. Curry missed the Christmas Day meeting due to injury.
The Cavaliers are in the danger zone, and another loss in Wednesdays Game 3 of the NBA Finals will almost assuredly spell their doom. So you can bet that LeBron James and Co. will be fully focused as they try to take their first game of the series from the Warriors.
NBA Finals 2018: Watch Warriors vs. Cavaliers Game 3, series schedule, TV channel, online stream
LeBron James has been out of his mind on the court lately. If the Cavs are going to have any chance against the greatest collection of talent ever assembled, hell need to keep up that level of play. Considering he is averaging 34 points, 9.2 rebounds and 8.8 assists per game these playoffs, that at least feels possible. Hell need at least some help from Love,George HillTristan ThompsonandKyle Korver. If those four dont show up then it doesnt matter what James does. It wont be enough.
Despite all their talent, the Warriors needed seven games to defeat the top-seededRocketsin the Western Conference finals. Golden State played well, but it was also the biggest challenge the Warriors have faced sinceKevin Durantjoined forces withStephen CurryKlay Thompsonand Co. Besides that, they breezed through the playoffs on their way back to the finals.
The Warriors need to get the ball into the hands of Curry and let him go to work. Durant is incredible, but his isolation sets have had a tendency to drag down Golden States offense at times. The Warriors are at their best when Curry is bending a defense to his will and he needs the ball to do that. Give the ball to Curry and let him unleash the Warriors heavy 3-point shooting offense.