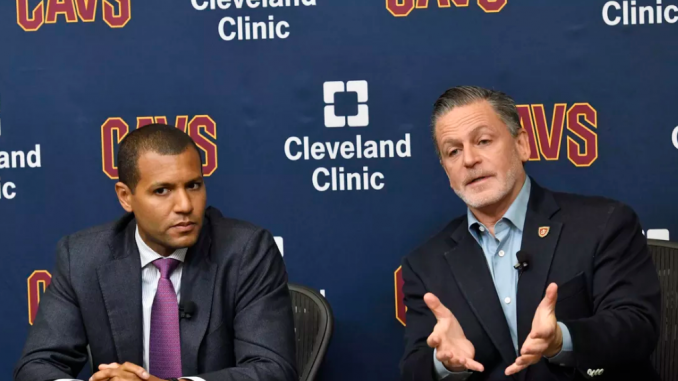 The Eastern Conference Finals follow a best-of-seven format with a home-court schedule of 2-2-1-1-1. The first two games of the series will be hosted by the higher seed, as well as games 5 and 7, if necessary. The opponent will host games 3 and 4, and 6, if necessary. In all rounds of the NBA Playoffs home-court advantage is determined by seeding.
The Eastern Conference Finals have produced some extraordinary basketball over the years. Since 1947 the 15 Eastern Conference teams fight all season long to obtain one of the eight spots allocated for postseason play in the NBA Playoffs. The first step is getting past the first round, which will cut the competition in half and send four teams to the Eastern Conference semifinals. The semifinal winners will then advance to the conference finals for a shot at competing in theNBA Finals.
The 2018 NBA Eastern Conference Finals is sure to come with plenty of intrigue based on the field in the postseason. The Toronto Raptors clinched the first seed for the first time. The Boston Celtics, who have lost their biggest offseason additions in Gordon Hayward and Kyrie Irving to injury, battled and held on to lock up the second seed. The Philadelphia 76ers came out of nowhere to steal the No. 3 seed from the Cleveland Cavaliers thanks to a 16-game winning streak. The Indiana Pacers are the big winners of the year, finishing fifth in the conference despite trading star Paul George. The Miami Heat, Milwaukee Bucks and Washington Wizards round out the field. Check back with us for updates when the two best teams in the Eastern Conference battle for a trip to the NBA Finals!
2017 Eastern Conference Finals Results:The 2017 Eastern Conference Finals matched the Cleveland Cavaliers up against a young Boston Celtics team led by hot-handed Isaiah Thomas. LeBron James and the Cavs proved to be too much as Cleveland won the series 4-1 to face the Golden State Warriors in the NBA Finals for a third consecutive season.
2. Click Select to reveal all available NBA Eastern Conference Finals tickets, the venue interactive seating chart, ticket quantity, and ticket price filters. Use the ticket price filter, and ticket quantity filter to quickly refine your search to the available NBA Eastern Conference Finals tickets that are in your price range. You can also utilize the eTickets Only filter to find all NBA Eastern Conference Finals tickets that will be delivered electronically. The venue interactive map can be employed to reveal all tickets available for a preferred section. Select the perfect tickets and click Go to proceed to checkout.
3. Review the checkout page to ensure that the correct NBA Eastern Conference Finals tickets have been selected, and read through any ticket notes or delivery information. If everything looks correct, fill out the checkout information, and purchase your NBA Eastern Conference Finals Tickets!