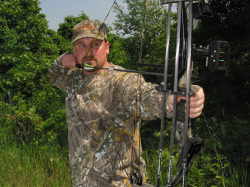 In nature, hiding in plain sight is critical for survival of both predator and prey. D&R Sports Center offers an array of camouflage gear for every hunter. Every piece of equipment we have is designed by the manufacturer to achieve maximum durability, comfort, and concealment. We carry many of the industries most renowned brands for comfort and durability.
Some of thecookies we useare essential for the site to work.
Stop by and visit our Hunting Department. We offer the largest selection of hunting accessories in the area and can help you get those out-of-stock or hard-to-find items. At D&R, we stockthe latesttreestands, ground blinds, calls, decoys, targets, camo clothing, footwear, scents and scent blockers, rain gear and much more. From big game to small game, predators to prey, D&Rs Hunting Department has what you need to make your next trip afield a comfortable and successful one.
When you are preparing your next trip, come visit our Hunting Department. You will find our apparel and equipment extremely useful.
We have placed cookies on your device to help make this website better.
You can use this tool to change your cookie settings. Otherwise, well assume youre OK to continue.
We also use some non-essential cookies to collect information for making reports and to help us improve the site. The cookies collect information in an anonymous form.
The Best Hunting Store in Kalamazoo, Michigan
To control third party cookies, you can alsoadjust your browser settings.
For assistance with those hard-to-find hunting items, or for questions about our products here at the store, contact D&R Sports Centers Hunting Department at speak with any of our sales staff by calling (269) 372-2277.
Looking for good hunting stores in Michigan? D&R Sports Centers Hunting Department is the place to be. We feature a well-stocked inventory, with products ranging from basic to advanced. Hears a sneak peek of what we have in store: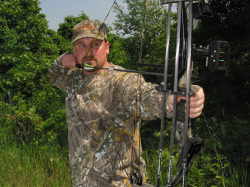 Whether youre using a bow or firearm, we have accessories that can make your equipment more efficient. Our selection of accessories are carefully chosen based on the demands of todays outdoor enthusiasts.
Want to mislead the game you are pursuing? We have a full line of decoys, scents, game calls, and scent control products designed to guarantee your next time in the field a successful one.