Real Madrid closing in on Zinedine Zidanes replacement, Liverpool bid €90 million for Jan Oblak and more: Transfer round-up, June 3, 2018
4 reasons why Antoine Griezmann should stay at Atletico Madrid
City rivals, Real Madrid and Atletico Madrid battle it out for bragging rights in the city in the Madrid derby.Real Madrid was once heavily criticized by Atletico for catering to the whims of the government and thereby being detached to the common man.
A surprising new candidate is now the favourite to take over form Zidane. This is a big development!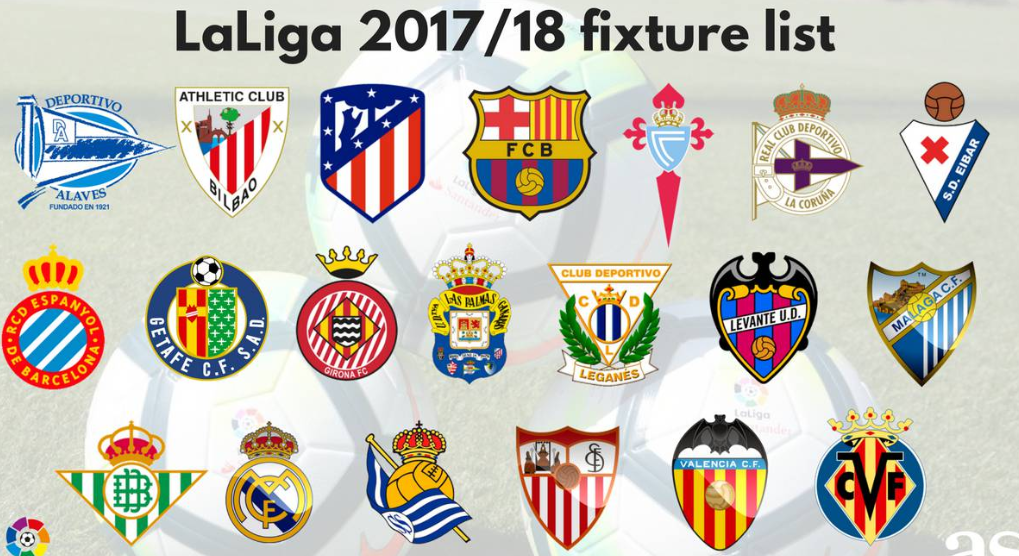 3 players Barcelona can sign to make Lionel Messi unstoppable next season
If Messi does all this, no one can stop him from winning the Ballon dOr again!
FC Barcelona have made a move for one of Europes most talented midfielder in a bid to replace Iniesta.
Madrid have prioritized replacing Modric next season, here are five players they should consider.
All the Barcelona transfer rumours in one place!
Our site uses cookies to deliver a better experience. Please click accept to agree with the use of all cookies. You can change thecookie settings here.
4 reasons why Antoine Griezmann should stay at Atletico Madrid
3 things that Real Madrid got wrong during the 2017-18 season
5 defenders FC Barcelona should target this summer
La Liga News Bundesliga coach turns down Real Madrid, and other transfer rumours and news – 4th June 2018
else if (matchStatus == post) matchInfo =
7 times Lionel Messi proved that he too can be as dirty as they come
3 things Lionel Messi has to do to win the Ballon dOr this year
Ranking Lionel Messis top 5 seasons
3 signings that can make Barcelona unstoppable
Massimiliano Allegri has three conditions to become the next Real Madrid boss, Lewandowski to replace Benzema and more: Transfer round-up, June 5, 2018
Atletico Madrid has a largely working class fan base and the rivalry has grown more intense now after Atletico Madrids resurgence and subsequent breaking of the Madrid-Barcelona duopoly over the La Liga title. Both teams have some of the worlds best players in their teams and when they meet on the pitch, it is nothing short of a treat.
Madrid and Barcelona are two of the biggest cities in Spain and their political positions are as diametrically opposite as they come. Barcelona and Real Madrid have always had the pull to bring in the best footballing talents in the world and they are the two most followed football teams on social media.
La Liga or La Liga Santander is the top-flight of the Spanish football league system. 20 teams battle it out every year and the 3 lowest ranked teams at the end of the season will be relegated to the Segunda divison and replaced by the top 3 teams of that division.
Atletico Madrid are second placed but catching up with Barcelona seems like a herculean task. Real Madrid have been perplexingly mediocre on occasion and their objective now would be to secure a top 4 finish so as to qualify for next seasons UEFA Champions League.
Barcelona Transfer News: United behind Lenglet, Eriksen wants Camp Nou move and more – June 05, 2018
Contrary to early season predictions, La Liga has been dominated by Barcelona this season. They had a lot of internal issues going into the 2017/18 campaign but they have not let it affect their performances in the pitch and remain undefeated in the league.
Real Madrid shortlist five players to replace Cristiano Ronaldo, FC Barcelona enter Thomas Lemar race and more: Transfer round-up, June 7, 2018
Two clubs from Seville share an intense rivalry Sevilla FC and Real Betis. Sevilla FC was initially formed in 1905 before some internal issues caused it to split and become two clubs with the new one being Betis Football club. Betis Football Club later merged with Sevilla Balompie and came to be known as Real Betis Balompie.
The teams that finish in first, second, third and fourth directly qualify for theUEFA Champions Leaguegroup stage while the teams that finish fifth and sixth on the table will play in theUEFA Europa League.
Messi has been phenomenal for Barcelona every single season but which one was his best?