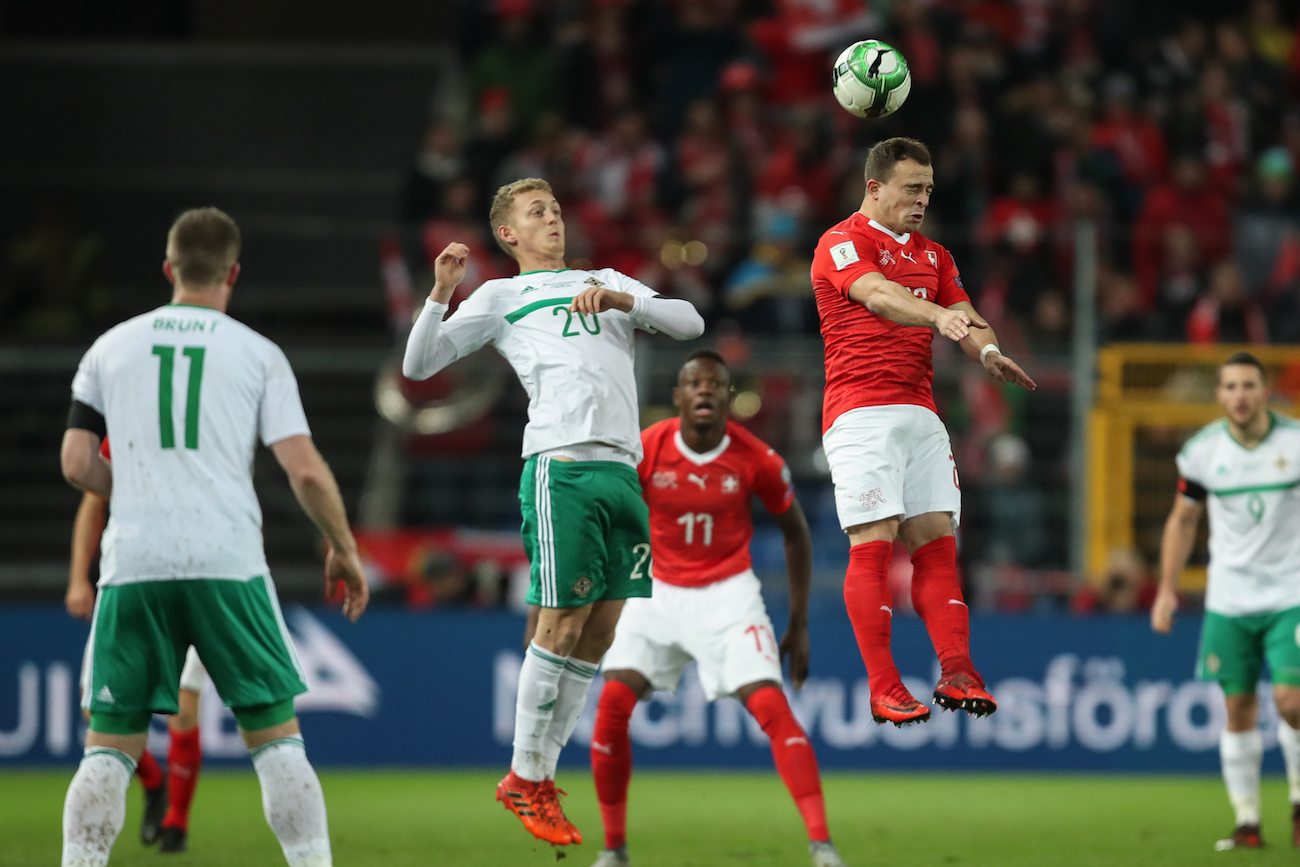 This group will be a showdown between England and Belgium. Both teams are star-studded with world-class players: England has Harry Kane, Raheem Sterling, Dele Alli, Gary Cahill, Joe Hart, and Jamie Vardy, while Belgium boasts Eden Hazard, Romelu Lukaku, and Thibaut Courtois. Expect a true Premier League clash: Many of the athletes are actually club teammates with opposing players. England will edge out a win on the anticipated June 28 face-off, and Belgium will receive a close second. Panama will beat out lowly Tunisia for third.
The 2018 FIFA World Cup, which will be held this summer in Russia, is officially six months away. Mario Götze of Germany had an incredible goal in overtime against Argentinas Sergio Romero to clinch the last tournament, in 2014. The World Cup qualifying this year was no less dramatic, with international powers Chile, Italy, and the Netherlands missing out on the tournament, along with the USA, Cameroon, and the Ivory Coast.
Group H: Poland, Senegal, Colombia, Japan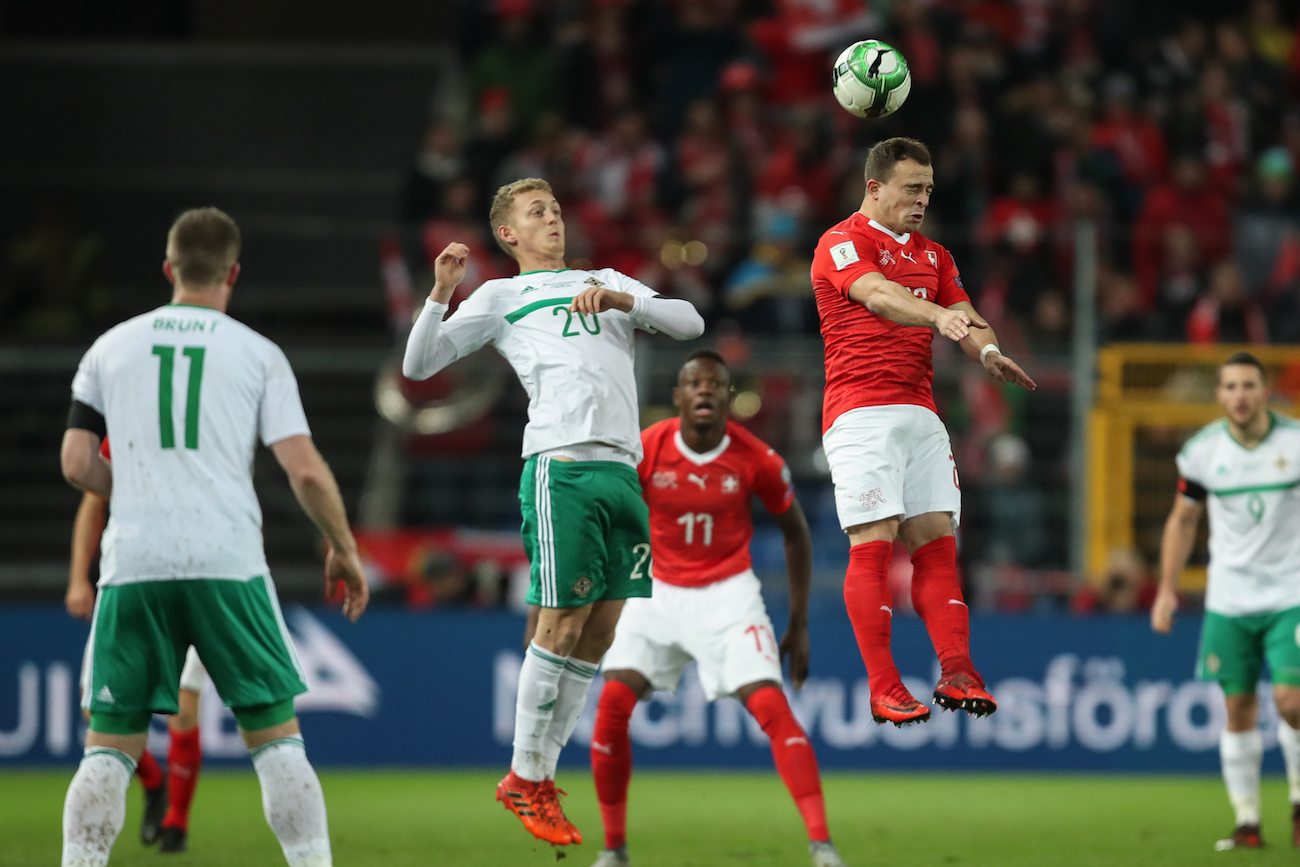 Group B: Portugal, Spain, Morocco, Iran
Alongside Suarez in the forward line is Edinson Cavani, from Paris Saint-Germain. The Egyptians are led by Mohamed Salah, a star in the Premier League, but the team lacks other world-class talent. The Uruguayan duo should be enough to lead the team past the others in Group A, with Egypt falling into second place. The third- and fourth-place battle will likely be decided by who lets in fewer goals: Russia or Saudi Arabia.
One of the most interesting battles in the tournament will have fans licking their chops in anticipation, as Portugal takes on Spain on June 15. Cristiano Ronaldo leads the European champions into battle against the 2010 World Cup winner Spain, whose team include the likes of, well, too many star players to count. Spain will edge out Portugal in a thriller, with most of the pressure on Ronaldo as he tries to make up for some of his teammates lack of talent. Spain will take first place in the group, with Portugal close behind. Then Morocco will beat out Iran for third place in a closely fought battle.
This is arguably the most evenly-spread group in the tournament. Poland was one of the worst top-seeded teams, even though Robert Lewandowski set the European record for most goals in qualifying (16). Senegal, led by Sadio Man, made an incredible run to the Cup. James Rodrguez returns to the World Cup after winning the Golden Boot in 2014. Japan is one of Asias best teams and is experienced in the World Cup. Colombia will finish in first with Poland a close second, Senegal third, and Japan fourth.
Group A: Russia, Saudi Arabia, Egypt, Uruguay
Group G: Belgium, Panama, Tunisia, England
Every team here has a genuine chance at making the knockout round. Do not make the mistake of underestimating any team here; every match will matter. Argentina, led by Lionel Messi, will scrape a first-place finish together, and Iceland will be close behind. Iceland is one of the biggest stories of the World Cup after making a dreamlike run in the last European championships before being beaten handily by France in the semifinals. Croatia will sneak past Nigeria into third place on the talent of Luka Modrić and Ivan Rakitić.
Group C: France, Australia, Peru, Denmark
Group F: Germany, Mexico, Sweden, South Korea
Defending champion Germany sets out to win its second World Cup in a row, and the group stage certainly isnt going to stop the team. Although Mexico whizzed through the World Cup qualifiers, it just doesnt have enough talent to compete with teams such as Germany. Sweden is also greatly flawed, and the same goes for South Korea. It looks like nothing will stop Germany, but Mexico will put up a fight and come in second. Sweden will fall into third place, and South Korea into fourth.
France is a sure bet to win this group, with a powerful roster including Antoine Griezmann, Paul Pogba, Dmitri Payet, Olivier Giroud, Hugo Lloris, and Alexandre Lacazette. The most interesting battle here will be between Denmark and Peru for second place. Most of the pressure will be on Denmarks Christian Eriksen. If he performs well, the team will sneak into second place and make it to the knockout round. If he doesnt, a young Peru team will take Denmarks place and head to the next round. The Denmark-Peru battle may even be decided by goal differential. Australia has almost no hope in this round and will fall into last place.
Group D: Argentina, Iceland, Croatia, Nigeria
The groups in which the 32 teams will play before the knockout round were announced in December 1. Here are reviews and predictions for all eight groups in the FIFA World Cup.
Arguably the easiest group in the tournament, Group A contains the host country, Russia. This fact was met with much criticism, especially from people on social media saying that this group was a fix. The World Cup officially opens with a match between Saudi Arabia and Russia, the two lowest-ranked teams in the tournament, which makes for a less-than-inspiring start. Nevertheless, Uruguay, led by Barcelonas Luis Surez, is the favorite to win.
Brazil will fly through the group stage, winning all of its games in the process; a handful of stars playing in Europe will lead the powerful team. The main thing for Brazil is to hope that none of the teams stars get injured in the process. Costa Rica will surprise, getting by Switzerland and Serbia to clinch a knockout-round berth. Switzerland, whose roster includes Premier League stars Xherdan Shaqiri and Granit Xhaka, will then edge out Serbia for third place.
Group E: Brazil, Switzerland, Costa Rica, Serbia
Photographs by (from top): Nick Potts/Empics/Getty Images (Germany 2014); Bruno Barros/DPI/NurPhoto/Getty Images (Ronaldo); Robbie Jay Barratt/AMA/Getty Images (Shaqiri); Lukasz Laskowski/PressFocus/MB Media/Getty Images (Alli)
Egypt, Serbia, Panama, and Senegal were the teams that surprised everyone by making it to the 2018 tournament. The aforementioned teams were led by Liverpools Mohamed Salah, Manchester Uniteds Nemanja Matić, Tauro F.C.s Felipe Baloy, and Liverpools Sadio Man, respectively.