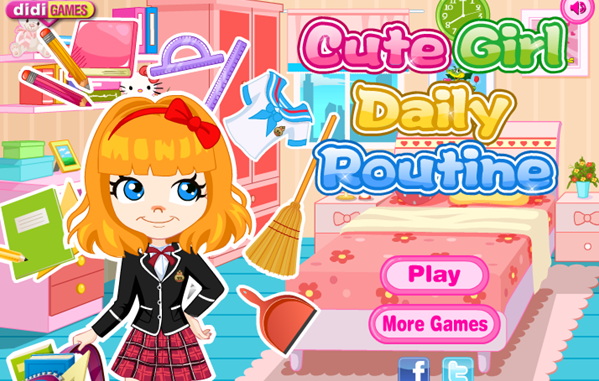 Ladybug Glittery Makeup is a fun make-up game in which you can give Marinette a new look. It must have been a rough couple of nights fighting crime, because her skin looks a mess. Help her pluck the stray hairs and scrub away the zits before you apply her beautiful new glitter make-up! Have fun!
Goldie absolutely loves to shop, but buying all the things she likes is a really expensive hobby! In Goldie Princess Reallife Shopping, you can help Goldie work to make money. Once youve collected enough for the day, you can head to the shops together and spend it all on cute clothes and accessories! Have fun!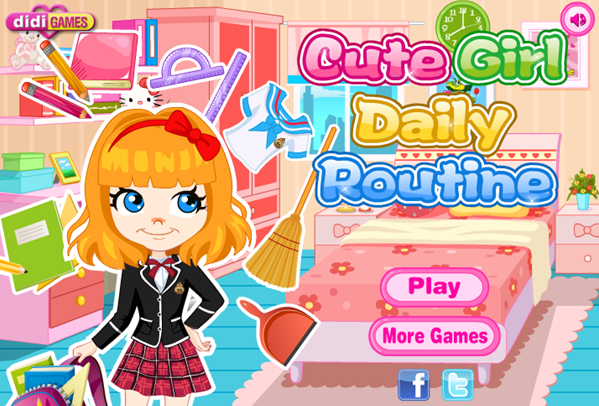 Create a warm and cozy Christmas cabin for the festive season in Christmas Room Decoration. This seasonal getaway has a living room and a bedroom for you to decorate. Sort through all the items of furniture and pick the room design you like best. Have fun!
Play the free puzzle game Jigsaw Puzzle Christmas and piece together the cute and colorful Christmas pictures. There are 16 puzzles to choose from, and you can also choose whether you want to play with 6×5, 8×6 or 12×10 puzzle pieces. Score all three stars for speed! Have fun!
These princesses are eager to post photos of their holidays on Instagram, so they NEED to be well dressed in Couple Travel Selfie. Jack Frost took Elsa skiing, and Aladdin took Jasmine to the beach. Help them each choose a fashionable outfit in this dress-up game to have them looking fabulous and Instagrammable on the slopes and on the sand. Have fun!
This is classic solitaire with a twist. The goal of the Spider Solitaire HTML5 card game is to build stacks of cards in order from King down to Ace. When you complete a stack it disappears from the board. When you have cleared all the cards, you win! Good luck!
Its their first winter ever, and that means only one thing: shopping! In the Princess Winter Shopping Online fashion game, you must help the princesses choose trendy and warm outfits, then hairstyles and accessories to match. Get them ready for a fun winter day out now! Have fun!
Make this Easter the most fun ever in the Princesses Easter Fun Easter game. You get to help the princesses with all their important Easter activities decorating the room for the celebration, hunting for Easter eggs, decorating the eggs in vibrant colours and designs, and choosing festive Easter outfits for each princess. Have fun!
The human eye is very good at filling in holes, so at first glance the pictures in Pou Spot The Differences might look exactly the same, but there are five differences between each set of pictures, and its your job to find them in this fun new Pou game. Until you find all five you wont be allowed to move on to the next level. Good luck!
Help Dove put together the perfect head-to-toe look with the Dove Trendy Dolly Makeup makeover game. Choose from her presents to do her makeup, hair and clothes. Give her a smoky eye or something more festive. For her hair, style her in a glamorous up-do or something more girl-next-door. Then pick the perfect dress. Have fun!
Oh dear! In the phone repair game Dotted Girl Broken Phone, the girl has dropped her phone in the mud! Not only is the phone very dirty, but the screen has cracked and the home button is broken! Help her clean up her phone and replace the broken parts. Afterward, you can decorate the smartphone as well!
Thinking of asking out the hottie you just met but wondering if its a good idea? Play Real Love Tester to help you decide. Enter your name and your future squeezes name, then hit Test. Will there be fireworks or is it a big dud? Find out now!
They may be wild, but the animals in Baby Beast Beauty need a bath just like everyone else. This animal care game lets you bathe a lion, monkey, wolf and hyena just like you would a dog. Once theyre all clean, they even let you dress them up in funny hats and glasses. Have fun!
Hey friends! Doesnt this cute and little kitty cat look like the sweetest thing ever? Well we think its so cute and needs a peaceful home. So we brought it with us to our home. Because we love cats and dont want anyone of them to stay outside, especially on cold weathers! Now, you go out and bring a helpless kitty cat with you! But dont forget; you need to dress up cat-like not to scare them of!
What a lovely weather for cycling! It is bright and warm outside, but not very hot. Brianna asked her friends out for a cycling trip and they are going to join her after a while. Help Brianna get ready by choosing comfortable and cute outfits for her!
Before Marinette can take some selfies in the game Fashion Selfie Addiction, shell have to fix her phone. She dropped it in the mud during her last mission. Dry the mud with her hairdryer and carefully brush it off. Wipe the screen clean so that Ladybug can take some pictures of her pretty new outfits. Have fun!
Elsa and Anna are preparing to party the night away in the Disney Style Vlog: Party Prep, and they need you to give them a stunning makeover. There are dozens of beautiful dresses to choose from, as well as dazzling accessories and make-up, so get ready to dress up this dynamic duo for their big night out. Have fun!
Stunts and jumps, cheers and dance is the easy part of cheerleading for this girl. What she struggles is to choose the right costume to cheer!
Create your own avatar in Star vs Evil Avatar Maker! Do you want to be an evil character, or are you more of a good-guy type? Choose different clothing, faces, haircuts, accessories, and backgrounds. You can change the shape and color of many of the items to really customize your avatars look! Create some avatars for your friends and your celebrity faves too! Have fun!
In the fun room decoration game Baby Room Designer, Elsa takes on a new career as an interior designer of baby rooms after her sister Anna and her husband Kristoff have announced they are having a baby. Can you help Anna decorate a wonderful baby room full of colorful furniture and toys? Rapunzel and Flynn will also be enlisting Elsas help soon…
Princess Elsa has used her magic to whip up a fabulous ice rink for her and Snow White to skate on, but her powers of dress need a little help. And Snow White lives in the forest; what does she know about dressing for winter? Help them both choose chic and warm outfits in the Princess Winter Activities dress-up game. Have fun!
How can you resist these sweets? Match the sweets with the right kind and level up! Dont forget that youre racing against time. The difficulty of the levels will become harder as you level up. Think carefully and play strategically. Try eliminating more sweets with less moves. Pay attention and dont forget to enjoy!
Im the Queen of this wonderful country and Im expecting my first baby who will be the latest Royal Baby of the world! Its a boy and Im really excited about bringing the last Prince into the world. As he will be a handsome Prince, his room must be designed as elegant as him! So, our designers didnt want to recreate here because they think only you can decorate my Royal Babys room as I want! Well, will you do it?
Are you interested in decoration, music, baby or puzzle games? Or maybe youre an animal lover who loves to play with a cat, dog, horse, or other pet? Whatever your interest, find it in the Games for Girls fun section! We even have games that let you play doctor for a day!
In Girls Christmas Party Prep, princess Beauty from Beauty and the Beast, and the sisters Elsa and Anna from Frozen are spending Christmas together. Can you help them choose some beautiful dresses and jewelry to wear to the party? You can also help them choose a pretty Christmas tree and rearrange the presents just so. Have fun!
Are you ready for a fun adventure? Have your very own pet, dress them up, decorate their house and watch them as they live and learn! Meet new friends, chat and socialize – anything you want you can have! Cool costumes, beautiful decorations and skillful pockies! Live the dream of Pockieland!
Help the girl care for her horse in the fun game Horse Care and Riding. You have to replace a broken horseshoe, shampoo the horses flowing manes, and brush its beautiful coat. Polish the horses hooves and choose stylish new gear to get ready to go horse riding! Have fun!
Its Christmas, and you know what that meansshopping ! Frozens Elsa is going shopping with her friends in this dress-up game, and you get to pick their outfits. Choose from chic trousers, tops and shoes, and make sure to bundle them up in a coat, scarf and a hat! Give these girls a fashionable winter look now!
In the fun fashion and car customization game Blondies Dream Car, you can design the perfect sports car for this glamorous Barbie girl! Choose a great color, pretty decals, new wheels, upholstery, mirrors, and windows. Once the car is finished, you can dress up your model for a sports car photo shoot! Have fun!
Have you ever wondered what it would by like if Ariel and Jasmine swapped clothing for a day? In the fun dress-up game Jasmine and Ariel Wardrobe Swap you can try it out. Dress each girl up in the other princess clothes. Select the cutest outfits from each princess wardrobe! Have fun!
Complete each level by dragging lines between the 2 pieces that fit together. You can choose the difficulty level; easy, medium or hard. Advance as you play and unlock the levels to move forward. Collect all of the stars and become a master of the game. Have fun!
Guess The Kitty is the violent version of the Kitty Quiz game. In this game, you also have to guess the profession or breed of the little cats. But if you get the answer wrong, the outcome will be much more dire than merely having to start over again. Not suitable for young children. Have fun!
Dress up Lucas, Eleven, Mike, Dustin and Will in the dress-up game Stranger Things Christmas Party! You can pick a new outfit for all the characters. Dress them up one by one so that you can take a group picture. Write a Christmas message to spell out with the Christmas lights. Have fun!
Have you all remembered these two little pocket fairies? Well, they said that they missed you so much. Today, the weather is awesome, the sun is shining like a giant spotlight and it is really great time to spend the day outside! Then maybe you can take these fairies out to have lots of fun together, huh? So, lets get dressed them first!
Zzzz Im sosleepy that I cant even wear my sleepwear! Can you help me. Oh, nice! You can open up my wardrobe and pick my sleepwear from there. Im waiting here; just wake me up when youre ready to dress me up! Thanks a lot!
In Princess Famous Tumblr Girl, Jasmine and Elsa run a fashion blog on tumblr, and its getting really popular! Every day, they post new fashion selfies. Can you help them try on some new outfits for todays fashion shoot? Select cute jeans and jackets, pretty skirts and dresses, and matching pairs of shoes! Have fun!
Design your own cute tiger family in the fun game Mommy and Baby Tiger. Choose different accessories, tiger stripes, fur colour, eyes, mouths, clothing and more for your mother and child tiger as they play in the park. Which outfits and expressions do you like best? Have fun!
Its a quiet night in Arendelle for Elsa and Anna, so theyve decided to have a Princesses Movie Evening! Help the girls fix up some snacks and drinks, choose a fun movie to watch, and pick out some pajamas to wear. Elsa and Anna have lots of cute and funny pajamas, and you can try them all! Have fun!
Have you always wanted to create your own cosmetics brand? In the fashion game Make Your Own Cosmetic Brand, you can create your own lipstick. Mix the ingredients, choose a beautful lipstick tube, and a giftbox to wrap your product in. Your model is already wearing your lipstick. Dress her up nicely to show off your brand. Have fun!
In the fun dress up game Justin And Selena Back Together the celebrity couple is reunited! They are going out of a series of date, each to a very different venue and event. Can you pick the perfect outfit for each occasion? You can dress up both Justin Bieber and Selena Gomez! Have fun!
Being a vampire can be a tough lot, and Draculaura has the teeth to prove it in Draculaura Dentist. In this dentist game you have to clean and repair this vampires grungy infected teeth. Once youve got her pearly whites good as new, then get Draculaura all dolled up so she can return to being a creature of the night.
Help Elsa and her friends get all dolled up (and bundled up) for a very cool party. And we do mean cool! In the BFFs Ice Caf Party dress-up game, you have to help the princesses bundle up in warm but fashionable outfits, do their hair and makeup and decorate the venue for this very unique party. Have fun!
Eva wants to throw a joyful Sleepover to get together with her besties and spend an amazing night! Oh, but look at these messes! Looks like shes gonna need some help to clean here up! Well, she doesnt even know where to start. So, lets help her get the cleaning done before her friends arrive! Now, roll up your sleeves and get the Cleaning Time started honeys!
Barbie seriously needs some new clothes, but she needs to work to earn money to buy them. Play the Fashionista Realife Shopping dress-up game to help Barbie make money, then join her on a shopping spree and pick out as many outfits as you can. When you run out of money, you can send Barbie back to work to earn more. Have fun!
In this online puzzle game you will complete the puzzle by clicking on the pieces and dragging them. There are 3 different sizes you can choose from to change its difficulty level. Tap on the top right corner and take a quick look at the completed puzzle when you need to. You can also choose a different picture from the map. How many puzzles can you solve? Connect the pieces and solve each one!
The Barbara and Friends Fairy Party make-up game lets you create the perfect party looks for Barbie and friends. Choose a festive makeup palette, then match the style with the perfect wings, dress, hair, jewellery and wand for each. When youve finished, you can check your scores for originality and style. Have fun!
Prepare pizzas for your picky customers in Bake Time: Pizzas. To the left, you see the customers order. On the right, you see a schematic drawing showing the right order to stack the ingredients on the pizza. Your customers are very particular, so if you mess up the orders they will leave! Have fun!
This website uses cookies to ensure you get the best experience using our services.
Have fun guessing what kinds of cute cats these are in Kitty Quiz, the quiz game where you score pints for every type you guess correctly. Youll see familiar breeds like Abyssinian and Maine Coon, but some are dressed in very creative costumes that may leave you stumped. Have fun!
In this online piano game you will master your skills. Click on each note right on time. Be careful! It goes faster as you advance. You can see your rank amongst other people too! All you have to do is to sign up. Enjoy!
Is store-bought slime not colorful enough for you? Then make your own with My Slime Mixer. You start by mixing together the basic ingredients. Once thats out of the way, you really get to have fun choosing from loads of bright colours for your slime, then adding in decorations like sprinkles, hearts and other fun stuff. Have fun!
Princess Ariels friend is a famous fashion blogger, and in Spotlight on Princess: Teen Fashion Trends, shes asked you and Ariel to help her pick some outfits for her blog. Sort through all the clothing in her closet and pick the best shirts, skirts, shoes, dresses, jeans, and accessories! Have fun!
Cosplay can be fun. Cleaning up? Not so much. In the Ice Queen Wardrobe Cosplay dress-up game, its your job to help Ice Queen Elsa sort through the mountain of costumes shes collected, decide which ones to donate, and help her organise the rest. Once thats done, you can have fun creating all sorts of fun cosplay looks. Have fun!
Have fun and master your skills at the same time! Think carefully, the moves that you will make are very important. They are the golden keys in the process. Even numbers go along with even, and odd numbers go with odds. Double your number to get a higher score! Enjoy!
Have you ever wanted to be a Disney prince or Princess? With the funny game Princess Face Mix, you can create your own Disney heroes. Mix and match the different facial features, skin colors, and hairstyles. You can create all kinds of funny faces, too! Have fun!
Do you love pizza? In the cooking game Pizza Reallife Cooking you can prepare your own pizza with a huge amount of toppings. First, cut all the ingredients and set the toppings aside. Once your pizza base is ready, you can put on as many toppings as you like! Have fun!
Color in pictures of a sheep, a penguin, and a cat in the game Animal Coloring. You can change the colors as many times as you like. Click on an area to color it, and click again to change the colors. Use the arrows to switch between the different pictures.
Oops! In the game Barbie And Ken Christmas, the famous couple has invited their friends round for a big Xmas party, but they forgot all about it until just now! Can you help Barbie and Ken put up the decorations on the roof, deck out their Christmas tree with lights and baubles, and dress up in matching Santa outfits? Have fun playing! Have fun!
Its a Disney Girls Sleepover, and its your job to get these girls ready for bed in this makeover game. First, wash their faces, then brush their hair, then give each a facial. Once thats done, get them tucked up in bed with colourful sleeping bags and sleep masks. Finally choose a relaxing activity to cap off their evening diaries, scented candles or, maybe not so relaxing, a bedtime snack of popcorn and soda! Have fun!
Elsa, Moana, Cinderella, and Rapunzel are going to try a new look in the dress-up game Princess Eskimo. Theyre travelling to Greenland, and so they must dress up in warm clothes to survive the icy tundra. What fashion could possibly be better-suited to the cold than clothing inspired by the indigenous people of the polar region? Have fun!
You are invited to participate in the first Princess Punk Street Style Contest. In this makeover game you choose tattoos and piercings for three contestants, then choose punk outfits to match. Finally, select an edgy background and take a photo of each. When youre ready, see how your styles score as the winner is selected. Have fun!
Test your pattern-making skills and strategy in Sea Party, the fun and relaxing match-3 game. This board is just swimming with sea creatures sharks, whales, squid and more and your job is to move them into rows of at least three of the same kind. Every time you do they drop from the board and you score points.
Sery has always wanted to become an actress. Its always a surprise who or what Sery will be asked to play next. In the makeover game Sery Actress Dolly Makeup, you can give this girl a new makeover for every role. Open the surprise boxes and see what lipsticks, wigs, mascara, eye shadow, and costumes you have to work with for Serys next assignment. Have fun!
Help the princess get ready for winter in the fashion game Boho Winter With Princesses. The messy and casual Boho (or Bohemian Homeless) look has been sported by various celebrities since the mid-2000s. Think, for instance, of Kate Moss, Mary-Kate Olsen, and Zooey Deschanel. Have fun!
Travel through the dynasty and unlock every place of the map. Think strategically and set your moves wisely. This game will enhance your skills and will show you how to work with strategy. Enjoy a Chinese atmosphere alongside. There are a hundred steps before you make the top. Be prepared for a challenge! Have fun!
The Frozen Christmas Party is tonight, and Elsa needs a festive Christmas tree and a chic outfit for herself. Help her choose cute warm clothes, then decorate the tree. There are sparkling bells, baubles and other ornaments to choose from, and you even get to wrap the presents. Make Elsas Christmas perfect now! Have fun!
Keep these cool cats warm in the Cats Winter Fun dress-up game. They may have fur, but they still need to bundle up for the cold. Dress this cat family snugly in colourful gilets, hats and sunglasses so they stay warm as toast for their day on the slopes. Even choose a snowboard for the baby. Have fun!
Take your model on a Trip to Japan and choose a wonderful kimono for her to wear. You can choose between three different types or robes, and lots of different colors and pattern. Choose a beautiful obi to tie around her waist. Select pretty shoes and all kinds of amazing accessories. Have fun!
In the dress-up game Rachel And Filip Shopping Day, Rachel and her boyfriend Filip need to find some fancy clothes to wear to a party. Go to the mall and help them both try on some nice shirts, sweaters, and accessories. Dress them up in matching outfits and make them look great together! Have fun!
These Top Model Sisters are dressing for a runway fashion show and photo shoot and youre their stylist. Show off your fashion sense in this dress-up game where you choose glamorous outfits for each sister so they can look fierce on the runway and in front of the camera. Have fun!
Rapunzel, Rapunzel, let down yourno, wait, thats another story! Rapunzel is out of her tower and needs your help buying dresses. In the Princess Shopping Online dress-up game, prowl the store racks for chic new dresses. Shell tell you if she already has the one you pick. Then help her try them on and choose a hairstyle to go with each frock. Have fun!
In the baby care game Dotted Girl Family Christmas even a superhero couple could use some help keeping the house clean. Can you help Cat Noir and Ladybug clean up after their twin babies and decorate the house for Christmas? Put up the Christmas tree and decorate the windows. Put gingerbread cookies out for Santa, and maybe he will come round to deliver some presents to the happy couple! Have fun!