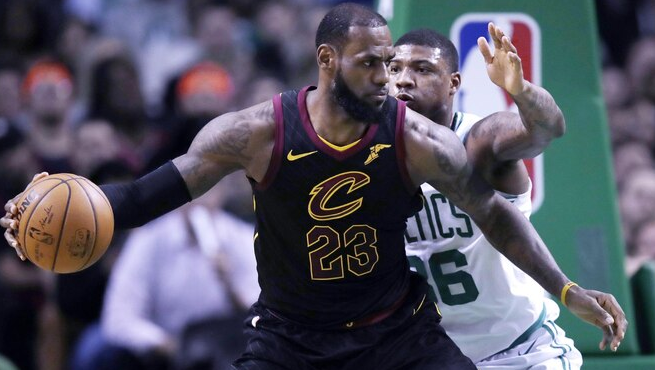 The injury-ravaged Celtics, coming off a seven-game grind against theMilwaukee Bucks, jumped the previously unstoppablePhiladelphia 76ersand won a battle of Progress vs. Process, with Bostons youngest stars rising to the occasion (including rookieJayson Tatum, whom the Sixers passed on after trading for Bostons No. 1 pick last summer).
The Rockets used the first round against theMinnesota Timberwolvesas a tuneup after clinching the top seed with a couple of weeks remaining in the regular season, then easily dismissed theUtah Jazzafter a Game 2 wake-up call. Young centerClint Capelahas clearly emerged as a legitimate third star for the Rockets, having outplayed counterpartsKarl-Anthony TownsandRudy Gobertwhile serving as a perfect complement for the superstar playmaking duo ofJames HardenandChris Paul.
Kevin Durant(28.4 points per game) andKlay Thompson(21.0 points per game) proved more than capable of carrying the scoring load, andDraymond Green(12.4 points, 11.2 rebounds, 9.0 assists, 1.8 steals, 1.2 blocks per game) has been a stat-sheet-stuffing, trash-talking beast. Curry, who swished a 3-pointer just 11 seconds into his first appearance this postseason, appears to be close to 100 percent.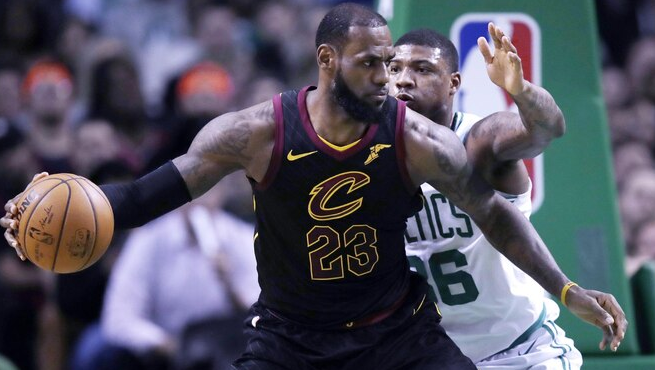 The Rockets and Warriors each advanced with a pair of gentlemans sweeps, needing just five games in each series to dismiss their foes during the first two rounds.
Mbah a Moute, who missed Houstons loss to Golden State this season, was particularly effective defensively against the Warriors (97.2 defensive rating in 56 minutes). Mbah a Moute (14 points per game, 10-of-15 shooting, 4-of-7 on 3s) and Tucker (16 points per game, 11-of-20 shooting, 5-of-9 on 3s) also had big games offensively in the two victories over the Warriors — a huge bonus.
While Horford might have reason to be scared of James, ScaryTerry Roziermight put some fear into Cleveland this series. Rozier has been incredible starting forKyrie Irving, and he actually wasbetteragainst Cleveland than Irving was in the regular season.
The Celtics and Cavaliers are unrecognizable from when these two teams met in the East finals last year. Heck, they look a lot different than they did when they last met in the regular season in February. Still, both teams managed to find their way back to the conference finals.
The Cavaliers gave Boston a glimpse of their overhauled roster right after the trade deadline, but there might have been a bit of a honeymoon phase happening in February, when the Cavs put seven players in double figures during a national-TV win over the Celtics.
Capela struggled defensively against the Warriors this season, as the Rockets allowed Golden State to score 127.7 points per 100 possessions with Capela on the court. However, Capela has improved significantly as a perimeter defender, excelling when he switched onto guards throughout the first two rounds.
It will be interesting to see whether Warriors coach Steve Kerr starts a traditional center or goes with the Hamptons 5 out of the gate, playing Green at center. If Golden State goes small, Capela will have to guard a playmaker, making it difficult for him to protect the rim.
Go ahead, call me Captain Obvious, but does anything else really matter here? Sure, the Celtics were content to let MilwaukeesGiannis Antetokounmpoand PhillysJoel Embiidscore their points and hope the supporting casts couldnt win games, but James can take over a series unlike anyone else (just ask the 2012 Celtics).
Looking nothing like the susceptible Cavs of the regular season (and maybe even parts of Round 1 versus theIndiana Pacers),LeBron James& Co. ripped the hearts out of theToronto Raptorswith a ruthless second-round sweep.
Going by efficiency, this is the best offensive matchup in modern NBA history. Since team turnovers became official in 1973-74, there has never been a playoff series between squads that both averaged at least 112 points per 100 possessions.
The Rockets certainly hope its relevant, having won both head-to-head games in which Harden played, beating the Warriors in Oakland and Houston. For all the star power on the two teams, a couple of relatively low-profile Rockets role players could hold the key to the series.
Who will emerge from the NBAs final four? Get ready for an epic pair of conference finals with everything you need to know for Rockets-Warriors and Celtics-Cavaliers.
With three other All-Stars, the Warriors had the luxury of being patient withStephen Currys recovery from a knee injury, sitting him out the entire first round against theSan Antonio Spursand the opener against theNew Orleans Pelicans.
Basketball staycation: The guide for alternative hoops this summer
To help make this website better, to improve and personalize your experience and for advertising purposes, are you happy to accept cookies and other technologies?
LeBron James has beaten Boston in four of six playoff series, with some memorable moments along the way.
The risk of playing small for the Warriors is Capela dominating on the offensive end as a finisher and rebounder. Green, a two-time NBA Defensive Player of the Year, plays much bigger than his listed 6-foot-7, but Capelas length, athleticism and relentless energy present quite a challenge.
What did the regular season tell us? Absolutely nothing. The Celtics dont have injured Irving andGordon Haywardas they did on opening night (well, at least for five minutes, before Hayward went down). Tatum, Brown and Rozier have shown steady growth and have particularly elevated their play on the postseason stage.
Al Horfordat times took Embiid to school in the previous round. Now, hell hope to avoid once again being taken to school by James. Horford is 1-15 all time in playoff games against James. By the end of this series, there is a chance James could have more playoff wins over Horford than he does against any other player.
Just how close were these offenses in the regular season? The Warriors edged out the Rockets just barely for No. 1 in efficiency leaguewide. If the Rockets had made just one of the 3,732 shots they missed, they would have finished ahead of Golden State.
During the regular season, the Celtics leaned most heavily onJaylen BrownandMarcus Morriswhile defending James. Maybe well see them dust off rookieSemi Ojeleye, who was tasked with slowing the Greek Freak in Round 1 but had a limited role against the Sixers. Boston coach Brad Stevens is likely to throw a rotating cast of bodies at James with hopes that the Cavs are eventually forced to lean on the inconsistent supporting cast.
General manager Daryl Morey had the Warriors in mind when he signedPJ TuckerandLuc Mbah a Mouteover the summer, giving the Rockets a couple of smart, versatile defenders to put on Golden States scorers and allowing Houston to play a switch-everything scheme.