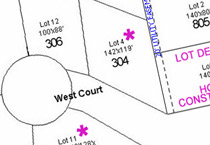 30th – Womens 2 Person Scramble – 9:00 Shotgun Start
14th/15th – Arrowhead Classic – 9:00 Shotgun Start Both Days
$15.00/Day: Arrowhead Meadows Golf Course Members
What a great opportunity! Retire, live and raise your family in Curtis, NE! Construct a single-family home (meeting certain specifications) within a specified time period and receive the lot for free. All lots are on paved concrete streets with all utilities.
We do our best to keep this site filled with the latest pictures and events happening in Curtis. But wed love your help! Send us your photos, submit a new event or even send us a link to a site youd like us to post.
Home/Contact Us/History of Curtis/Free Lots/General Info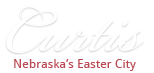 The course is CLOSED on Tuesday and Thursday evenings until the last week of September for League play. Everyone must be OFF the course by 5:30 on those days. On Tournament days please call ahead to find out at what time tournament will end and regular play will resume.
$25.00/Day: Non-Members who will NOT be golfing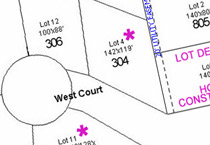 26th – RPAC High School Conference – 10:00
(Special member = any member in good standing at another grass green course. League privileges ARE included. Membership voting rights NOT included.)
Arrowhead Meadows Golf Course has a driving range for those perfecting that swing, to try out a new club, or for anyone just learning the game. A putting green to practice your putting game, and practice chipping on to the green.The course is open from sunup to sundown. Tee times are not necessary, but we do advise you call beforehand, or check our tournament schedule.
Arrowhead Meadows has a beautiful clubhouse that we just recently expanded. There is plenty of room to get out of the heat and enjoy a sandwich, snack or your favorite refreshment. We also have a porch where you may prefer to sit and watch golfers come in on Hole 9. We have several items like caps, shirts, logo balls and windshirts for sale in our clubhouse for purchase. Our clubhouse is open from April 1st – October 1st. Our hours are MON THURS 8 AM NOON and 3PM 8 PM, FRI SAT 8 AM 10 PM, SUN 9 AM 8 PM. Eric is usually available by phone between Noon and 3 PM if you need something more than a pop or have any questions. A sign will be posted on the door with his phone number.
Click for Webmailon Consolidated System
Arrowhead Meadows also has a fishing pond filled with several kinds of fish. Sit on the banks and enjoy a day of fishing or sit and enjoy a picnic while others fish.
5th – 1 Person Scramble – 11:00 Shotgun Start
(2 Person Best Ball, Scotch Doubles, Best Ball)
13th – Central Nebraska Seniors Assn – 10:00 Shotgun Start
Arrowhead Meadows Golf Course and Recreational Area is a beautiful nine hole, all grass course, nestled in the Medicine Creek Valley, with the Medicine Creek meandering throughout the course. Our course is believed to be, by popular accord, one of the best public nine hole courses in the state. It has been called by many who have played it Nebraskas best kept secret.
8th – MVHS Cattle Trail Invite – 10:00
Our clubhouse is also available to rent for private parties and receptions.
PLEASE CALL (308) 367-4123 TO SIGN UP FOR ANY QUESTIONS OR TO SIGN UP ON THE TOURNAMENTS
Green fees are $12.00/person for nine holes and carts are available for rent for $10.00/person for nine holes.Green fee for 18 holes are $18/person and cart rental is $14/person. During the week we have a special rate where you can pay $25.00 green fees and play all day. (Cart rental is $22). Come out and enjoy our 1/2 Off Mondays and Fridays! Only pay 1/2 the price of green fees and cart rental. Call 367-4123 for more details.
17th – Womens League Begins – 6:00
$20.00/Day: Non-Members who will be golfing