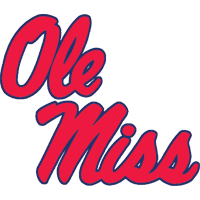 The Tide will have an extra week to prepare for what will arguably be the toughest road game on the 2018 schedule. As usual, LSU also will have a bye heading into the SEC West showdown. The Tigers have two of the best players in the SEC in linebacker Devin White and cornerback Greedy Williams, but the roster is in flux following the loss of eight senior starters and six early entrants into the NFL draft. Alabama beat the Tigers in a hard-fought, 24-10 slugfest last season.
Chase Elliott Talks Dale Jr., Denny Hamlin and No. 9 Chevrolet
Grading the First Round of the 2018 NFL Draft
Its been a tumultuous few years for the Ole Miss Rebels, but the program appears to be one more stable ground in 2018 than it was last year when they were embarrassed 66-3 in Tuscaloosa. Matt Luke should also have a strong passing game led by quarterback Jordan Taamu and All-SEC wideout A.J. Brown, who led the league in receptions (75), yards (1,252) and touchdowns (11) last season. However, the Rebels must improve a defense that finished dead last in the SEC at 459.5 yards allowed per game, and surrendered an ugly 39.5 points per contest and 6.5 yards per play against SEC opponents.
The Crimson Tide hosts The Citadel, an FCS opponent, in what is now commonly referred to cupcake week ahead of the traditional regular-season finale rivalry games. The Bulldogs posted a 5-6 record in 2017 against a difficult schedule that included a 61-3 loss to Clemson.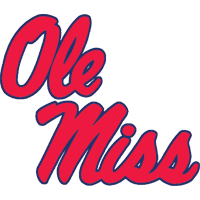 We dont yet know whether incumbent starter Jalen Hurts or national title game hero Tua Tagovailoa will get the first snap of the season, but regardless of who wins the quarterback battle, Alabama is likely to make another run at a championship. Trips to Oxford, Knoxville and Baton Rouge wont be easy, but the Crimson Tide will likely be favored to win all 12 regular season games and should be in position to make another run at the College Football Playoff.
The 2018 Iron Bowl offers Alabama a rare opportunity for revenge. The Crimson Tide were out of sync in last years 26-14 loss to the Tigers, and Jalen Hurts struggles on the road helped set the stage for him to lose his grip on the starting quarterback job. Auburn should have one of the top defenses in the SEC again, and the Tigers also boast one of the most stable quarterback situations in the conference with Jarrett Stidham running the offense. However, Alabama has won three in a row against its archrivals at Bryant-Denny Stadium.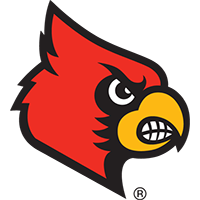 NFL Draft: Best and Worst Pick for Every Team
Your use of this website constitutes and manifests your acceptance of ourUser AgreementPrivacy PolicyCookie Notification, and awareness of theCalifornia Privacy Rights. Pursuant to U.S. Copyright law, as well as other applicable federal and state laws, the content on this website may not be reproduced, distributed, displayed, transmitted, cached, or otherwise used, without the prior, express, and written permission of Athlon Media Group.Ad Choices.
College Football Top 25 Rankings for 2018
Former Nick Saban protégé Jimbo Fisher will make his first trip to Tuscaloosa with the Aggeis, but it will be the second straight year the two coaches have squared off. The former Florida State head coach lost 24-7 to the Tide in Atlanta last year. Fishers arrival means changes for a Texas A&M offense that ranked in the middle of the pack in yards (406.8 per game) in the SEC last year, and managed just 5.08 yards per play in conference games, which ranked near the bottom (12th) in the league.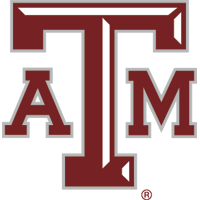 Written by Nicholas Ian Allen, who is part of the Athlon Contributor Network. Follow him on Twitter@NicholasIAllen.
Yet another SEC program in transition, and with a former Saban assistant at the helm, new Tennessee head coach Jeremy Pruitt will square off with his old boss for the first time on the Third Saturday in October. Pruitt, who was defensive coordinator at Alabama during the last two seasons and also part of the Tide staff from 2007-12, hopes to reverse the Volunteers fortunes after a 4-8 season that included a winless run through the SEC (and a 45-7 loss at Alabama). It wont be easy: Tennessee returns to Knoxville to host Alabama one week after a trip to Auburn, and three weeks following a road game at Georgia.
Alabama Crimson Tide 2018 Football Schedule and Analysis
NASCAR Schedule 2018: Monster Energy Cup Series
Alabama survived a trip to Starkville to beat a ranked Mississippi State squad 31-24 last season. This year, the Bulldogs have one of the most experienced teams in the nation, although they are yet another SEC rival with a first-year head coach at the helm. Joe Moorhead, hired following a successful run as the offensive coordinator at Penn State, should keep the MSU offense humming along, assuming quarterback Nick Fitzgerald returns to form following ankle surgery.
Though not exactly an elite non-conference opponent, Arkansas State isnt your typical Sun Belt cupcake. The Red Wolves have posted a winning record in seven consecutive seasons, including four in a row under head coach Blake Anderson. Justice Hansen is one of the top Group of 5 quarterbacks in the country. In fact, Hansen is the top returning passer in yards per game after throwing for 330.6 per contest in 2017. Hell also work behind a veteran offensive line.
75 Funny Fantasy NASCAR Team Names for 2018
Alabama hosts another first-year head coach and former Saban assistant to close the September schedule as Billy Napier brings his Ragin Cajuns to Tuscaloosa in Week 5. Napier, who spent 2017 as the offensive coordinator following a four-year stint as wide receivers coach for the Crimson Tide, inherits a difficult rebuilding job. Louisiana finished last season 5-7 overall, and must replace nine starters from a defense that ranked No. 124 nationally in total yards (492.7 per game), and No. 122 against the run (236.6 rushing ypg).
Athlon Sports 2018 NASCAR Preview Magazine is Available Now
Spring practice is in the books for the defending national champions, and thecan turn attention fully to the 2018 college football season. Nick Saban has a new-look coaching staff following the loss of both coordinators and multiple assistants, and a new-look roster after the graduation of eight senior starters (plus both specialists) and five early NFL draft entrants. Of course, the Tide still boast arguably the most talented team in the country, led by elite running back, an experienced offensive line, a nasty front seven, and several five-star playmakers ready to step into prominent roles in the receiving corps and secondary.
Nick Sabans team will get its shot at revenge against Auburn at home
Alabama Crimson Tide 2018 Football Schedule and Analysis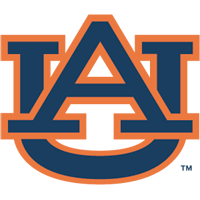 At first glance, the Camping World Kickoff in Orlando features two of the premiere programs in college football. Of course, the 2018 Louisville Cardinals will be a far different team than the one Lamar Jackson led over the last few seasons. The 2016 Heisman winner is off to the NFL, and the Cardinals must also replace the majority of their starting defense. As a result, Alabama is a huge early favorite.
Alabama has played Missouri two times since the Tigers joined the SEC, with the most recent meeting a 42-13 victory for the Crimson Tide in the 2014 SEC Championship Game. Mizzou posted its first winning campaign since that season last year, finishing 7-6 overall and 4-4 in the conference. Led by rising senior quarterback Drew Lock, who led the SEC in passing (3,964 yards) and touchdowns (44), the Tigers boasted an explosive offense that was tops in the conference and ranked in the top 10 in the FBS in both yards per game (502.2) and per play (7.13).
College Football Starting Quarterback Rankings for 2018
College Footballs Top 50 Running Backs for 2018
A third new head coach in the period of three weeks, Chad Morris and his new-look Arkansas Razorbacks will welcome Alabama to Fayetteville to kick off October. Morris relied on an up-tempo smashmouth spread offense while orchestrating a recent turnaround at SMU, and brings a new culture to last years SEC West cellar dweller. It will take time for Morris and company to rebuild the Hogs, who finished 4-8 overall and 1-7 in SEC play a year ago, and fell to Alabama 41-9.